Expert View of AcePlay Poker
AcePlay is a tournament-only site. All action is in free chips, or Virtual Credits. Some events offer prizes that include stays at the Stratosphere in Las Vegas, or entry into live poker tournaments.
Players may enter existing tournaments or create their own new table. Poker options include Texas Hold'em and Pineapple. There is also backgammon, Gin Rummy and dominos. There are also some free play casino games.
More About AcePlay Poker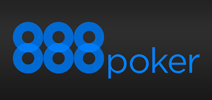 Large player traffic
Above average quality of games
Social, recreational player focused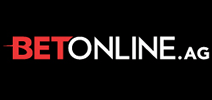 Third largest U.S. facing poker room with growing traffic.
Excellent and consistent payment processing.
Relatively juicy games.
AcePlay Poker Summary
AcePlay is a free money poker site. They offer other games that include backgammon, dominos and other skill games. American Casino and Entertainment Properties own the site. This is the parent company for several casinos located in Nevada. These include the Stratosphere, Arizona Charlie's and Aquarius.
There is no real money gambling at AcePlay. All action is free play. You can buy chips, or Virtual Credits, using debit or credit cards. However, players cannot withdraw these Virtual Credits. The credits are for "entertainment purposes only". The sites primary prupose is to promote the companies gaming properties in Nevada. You can play free poker at their website: AcePlayCasino.com.
A Personal Opinion About AcePlay
What We like about AcePlay
The only likeable aspect of AcePlay is that it has giveaways from time to time. These include free hotel rooms or poker tournament entries. Even those are few and far between.
What We do not like about AcePlay
AcePlay does not offer any real money games. All play money games are tournaments. There are very few, if any, players at the tables. The site is a ghost town.
What Players Are Saying About AcePlay Poker
Despite having few players, the freeplay aspect has attracted a few to enjoy a hand of poker at no cost to them.

"Your site should notify all players if you're from a certain state, you won't be eligible to win gifts and prizes from this site, especially California players. I don't think it's fair that we should find out after we win a tournament. I won't be playing poker at this site anymore."
AcePlay Poker Deposits and Withdrawals
AcePlay is not a real money poker site, but it does accept debit and credit card purchases of their Virtual Credits. Players that win prizes pick them up at the Stratosphere. Players cannot make any type of withdrawal from AcePlay, as the Virtual Credits have no monetary value at this time. They are only to be used at the AcePlay site, and deemed for entertainment purposes only.
Purchase Virtual Credits with the Accepted Debit/Credit Cards Listed
Notable Payment Processors
Other Processors:
Discover
AcePlay Poker "Bonuses"
AcePlay may not be able to offer real money bonuses, but they can still entice and award players with their Virtual Credits, and other promotions.
Welcome Bonus
They offer new players that sign up on their freeplay website 5,000 Virtual Credits.
Daily Login Bonus
This is a regular, 3,000 virtual credits bonus that are given to players that log into their AcePlay account each day.
AcePlay Poker Promotions
AcePlay runs poker tournaments occasionally that involve prizes. These typically include entries into a tournament at the Stratosphere poker room or free hotel nights. They also have other promotions like:
2-For-1 On All Purchases. Get the 2-for-1 deal when you purchase credits from Mon-Fri from 6PM to 10PM PST.
Loyalty Rewards. Players get 10% back in Comp Dollars when they purchase Virtual Credits. These comp dolalrs can be used on Food, Beverage & Tower Thrills at ACEP Properties.
As you can see, most of the bonuses and promotions are linked to their physical casino locations. We urge you to read the Terms and Conditions. Players outside of Nevada may not benefit from playing at their free poker site; other than for entertainment purposes.
Software Options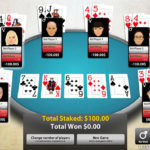 While the AcePlay software is not ideal, it does offer many player options. These include removing the main chat feature, resizing tables, moving seats, cascading tables, and opening an identical limit's table.
Table Settings
Players seated at a table have a multitude of options. Players may wait for the big blind, remove animation, pop up the table on their action, show hand values, remove avatars, and use a four colored deck. Players may also choose their preferred seat and move to it. Buy-in features are also offered. There is also an option to sit out or leave when the big blind arrives, as well as mucking losing and uncalled hands.
Lobby Options
Players may sort their desired games from the lobby.  These include adding and removing Texas Hold'em, as well as sorting between heads up, 6 max and full ring games.  Tournaments may also be sorted in the same way.
Has There Ever Been a Scandal at AcePlay Poker?
No. AcePlay is not a real money poker site so it is about impossible for there to have ever been an issue.
There have been sevral complaints about player locations in regards to earning and redeeming any prizes.
AcePlay Poker FAQ
Does AcePlay have real money online poker?
No. All games at AcePlay are play money.
What games besides poker are available at AcePlay?
AcePlay offers Gin Rummy, dominos, blackjack, backgammon and poker dice. They also add new casino games from time to time.
Who owns AcePlay?
American Casino and Entertainment Properties owns AcePlay. The company owns Stratosphere, Arizona Charlie's and Aquarius.
Are there many games at AcePlay Poker?
There are virtually no players at AcePlay Poker.
What type of software does AcePlay use?
AcePlay uses GameAccount software for its platform.
How do I create an account?
Players are given the option of entering personal information directly into the AcePlay website, or players may use their Facebook, Google Plus, Twitter or Yahoo accounts for instant account creation.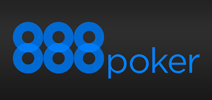 Large player traffic
Above average quality of games
Social, recreational player focused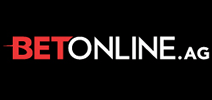 Third largest U.S. facing poker room with growing traffic.
Excellent and consistent payment processing.
Relatively juicy games.
Reviewed by
John Mehaffey