Online Poker Networks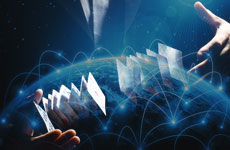 There are more than 60 different online poker platforms in the world. These come in several forms. Most are available to players in countries outside the United States. Some are restricted to specific countries or U.S. states. A total of 14 of the 60 sites accept players from the United States as well as most other countries.
Many of the online poker sites are independent. This means that there is only one site that has access to the player pool. This is the case with PokerStars and 888, the two largest online poker rooms in the world. Others are parts of a network. This is where many brand names come together and send players into the same poker pool.
The tournaments and cash games are typically identical between skins on a network. The main differences include promotions, support and banking. It is important to research a skin that you are interested in playing. Some are safer than others, even on the same platform. That is because the network rarely handles the payment processing. The individual operators do that.
More About Poker Networks
The Largest Online Poker Networks
Poker networks come in several forms. Some are comprised with skins all owned by the same company. Others are more traditional where dozens of sportsbooks and online casinos share an entire software platform that includes poker. Others are specific to a state or country. We have the top 10 poker networks listed below that accept players from at least one country.

The PaiWangLuo Poker Network, previously Bodog, is the largest US online poker network. Players must access the platform through a country specific skin. Players in the US have Ignition Casino. Other North Americans use Bodog. Countries in Asia that permit poker use Bodog88.
Other Online Poker Networks
Online Poker Networks Explained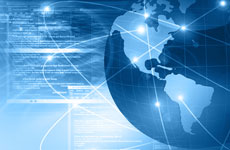 Online poker networks use a single software program. There are multiple partners on this network. These are known as skins.
Each skin on the network uses a version of this platform. The only difference between the look of each skin is the color scheme and logo. The backbone and design of the tables, lobby, tournaments and websites will generally be nearly identical.
The reason why some operators feel the need to join a network is the lack of ability to generate enough players for a single platform. Poker is not the main business for most poker sites. Casinos and sports betting are generally far more profitable. Joining a poker network allows these companies to offer a different product without having to make any investment. This can improve the profit stream and help retain players.
Poker networks increase liquidity by bringing multiple operators together to create a unified player pool.
An operator that wanted to offer a standalone poker site would have many challenges that a skin owner does not have. The standalone site would need to buy or develop software. It would need to be unique and competitive. This would cost money in development or leasing. Many leases require revenue share. Entering into partnerships with software providers can be dangerous. There can be a bankruptcy or dispute that causes the software developer to break or not renew the agreement.
Pros and Cons of Online Poker Networks
There are several positives and negatives for players when it comes to poker networks. A network with a single provider allows for creative marketing plans that do not require approval from a central group of skin owners. The site owner can decide if rakeback can be offered. This prevents a dispute from within that has been known to split up networks.
Standalone sites do all of the banking. This means the responsibility to pay players falls on one company. Skins that handle their own payment processing have been known to cause problems when cash gets tight. This can include stiffing the network for funds that player lose to other skins or not paying their own players. This can cause a poker network to implode.
The network model has some advantages. Players may take advantage of a first deposit bonus at all skins on a network. If the support or banking at one skin is unsatisfactory, it is easy to move to another. Skins often compete against each other. This makes promotions easy to claim at multiple sites on a network.
Poker networks often have more players than individual ones. That is because many sportsbooks and online casinos get together and send players to a central point. This creates more cash game tables and tournament entries. PokerStars is the only exception to this rule. It built a standalone model that created the largest brand in the online poker world.
Pros of Poker Networks
More players
Better promotions
Ability to move from one skin to another
Better 24-hour game selection
Cons of Poker Networks
Possibility of rogue skins
Possibility of skin failure
Skins often move from one network to another
Network can close and leave skins stranded
Defunct Online Poker Networks
There are two types of defunct poker networks. One is a company that decided to cease operations in an orderly fashion and pay all players. The other is where the operator squandered all of the funds or ran off with it. Players do not get paid in that scenario.
Closed Poker Networks Where Players Got Paid
Poker Networks That Failed to Pay Players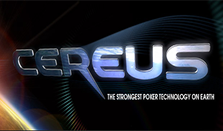 | | |
| --- | --- |
| # of Rooms | 2 |
| Year Active | 2008-2011 |
| Traffic at Height | Moderate |
| Reason Closed | Player funds were stolen and used for operations. |
| | |
| --- | --- |
| # of Rooms | 6 |
| Year Active | 2013-2016 |
| Traffic at Height | Low |
| Reason Closed | Bad management that squandered player funds and had terrible policies |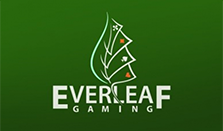 | | |
| --- | --- |
| # of Rooms | 40 |
| Year Active | 2004-2013 |
| Traffic at Height | Moderate |
| Reason Closed | Misappropriation of player funds |
History of Online Poker Networks
History of Online Poker Networks
2002Ongame launches poker network
Ongame launches poker network that started with PokerRoom
2005Party Poker removes skins
Party Poker, sick of under the table rakeback deals, kicks all skins off the network.
2006UIGEA passes in the US
UIGEA passes in the US. iPoker, Ongame, Entraction, Boss Media and 888 are among the poker networks that left the market.
2009Cryptologic closes
Cryptologic closes, players paid
2012Everleaf Gaming bans US players
Everleaf Gaming bans US players
2013Everleaf Gaming closes
Everleaf Gaming closes, stiffs players
2016Ongame closes
Ongame closes, skins move to Microgaming
2001First online poker network
Dobrosoft starts first online poker network with Americas Cardroom and Fabulous Poker
2004Party Poker creates a Poker Network
Party Poker gets into the network market.
2006Party Poker Expands
Party Poker acquires Empire Poker and brings it back on the network
2008Cereus Poker Network is created
Absolute Poker and UltimateBet combine to create Cereus.
2011Cereus indicted
Cereus indicted, players not paid
2012Entraction closes
Entraction closes, players moved to Microgaming
2014Boss Media partially closes
Boss Media closes its International Poker Network, players paid
2016Equity Poker closes
Equity Poker closes, players not paid
Now
Online Poker Networks Now
The impact of poker networks have both been a godsend and hindrance to the online poker world. Despite their drawbacks, poker networks continue to be one of the most effective ways to handle industry consolidation and smaller player pools.
The key appears to be good management and/or regulation, which helps level the playing field between poker rooms on the same network, which helps maintain a healthy poker "ecosystem."
The Future of Online Poker Networks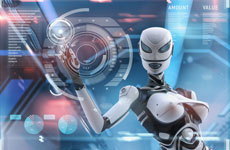 It is no secret that online poker is slowing as an industry. It is plausible that we will see more consolidations and failures. The top three networks continue to thrive and attract more and more players while the others, for the most part, are in slow decline. It will take a second poker boom for there to be enough demand for all of the poker networks available today.
There are some bright spots among well managed networks. 888 has shown an ability to appeal to recreational players. MPN created a strong brand among casinos and sportsbooks. While iPoker is not what it used to be, it remains competitive in a tough industry.
Despite their drawbacks, online poker networks may be necessary as the online poker industry consolidates.
One of the potential dangers for poker networks in the regulation of the industry in new countries and states. That is because these markets tend to be ring-fenced. That means players in those countries cannot sit at tables with opponents outside the borders. This is part of the reason why the online poker industry has declined over the years.
The days of standalone poker sites in the international online poker industry appear to be over. Poker sites have a difficult time drawing a large number of players under one brand. The exception to this rule is PokerStars. That site continues to dominate the world market.
On the other hand, networks in ring-fenced markets will continue to be difficult due to the lack of players in a state or country's pool. This gives skins little reason to market in these small geographical areas. Most poker networks in segregated markets are operated by the software owner with little or no involvement of the brand names offered on the comparable international platform.
Some Predictions for Online Poker Networks
We feel that online poker networks will continue to consolidate as the industry contracts. This will mean some poker networks will merge with others, while a few may close altogether. This will likely hold true for both ring-fenced and international poker networks.
How to Pick the Safest Poker Sites on a Network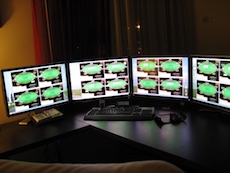 Most poker sites are a member of a network. This helps small companies provide a larger pool of players. This is a great business model for companies that specialize in sports betting or casinos where poker is just an afterthought.
A poorly managed poker network can bring problems to all involved. A platform can have some rogue sites. There are several ways that you can verify a poker site hosted on a network is legitimate before depositing your hard earned money.
Start by Contacting Support
A well-run poker site knows how important player support is. An easily solved issue can become a problem if support employees are poorly trained. Players that are unsatisfied with poker support may leave and give action to another site.
Contact
The first step in finding the safest poker site is to find a way to contact support. There may be a live chat function. If that is available, try this first. If a support person connects, ask him or her a few questions about the site to test their knowledge. If the support representative quickly gives you great answers, that is a positive sign. If mistakes are made, that should be a red flag. Do not judge a site immediately from this experience, but it should be one strike.
Live Chat
If the live chat function is available but nobody answers, or it asks you to leave a message, try it again later. If you come back during a different time of day and there is still no answer, then that is a sign of a problem.
Email
Emailing support is a good idea, especially if live chat was not a good experience. Email the site a few test questions and see how long it takes to receive a reply and if the answers are correct. A response that takes more than 24 hours is a sign of trouble.
Is The Website Up to Date?
One sign of a poor poker site is outdated information. Check the promotions page. Make sure that the promotions are valid. Some abandoned sites can remain active for months or years, continuing to accept deposits in the process. The software can be downloaded on these inactive skins that will simply steal your money.
A legitimate site will make sure its promos advertised on its website are valid. Give a site a break if a promo expired within the last couple of days. Any site with promotions expired more than a weekend should be avoided.
Use Google to Research Online Poker Rooms
Google is extremely helpful with researching poker sites. Search the poker room with the word cashouts, withdrawals and other synonyms. Another search should use the word scam. Read what players have to say. Do not blindly trust forums, but if you find thread after thread about negative experiences, that should be a red flag.
A separate Google search can involve using the News function. Click this tab at the top of the Google page and search a poker site in that area. This will show legitimate news sources that may report about scandals and slow cashouts.
Search For The Gaming License
Most legitimate sites have a license in a reputable jurisdiction. Players outside the U.S. should feel comfortable with licensing in Gibraltar, United Kingdom, Isle of Man, Alderney or ring-fenced countries like France, Spain and Italy. Curacao, Kahnawake and Malta should be avoided for reasons explained at length in our "Failed Poker Sites" section.
Check Out Our Payment Processing Report
U.S. players will not have the luxury of a properly licensed site unless they live in Nevada, New Jersey or Delaware. An offshore site will either be licensed in a poor jurisdiction or not at all. In that case, the best resource for a site's legitimacy is our U.S. Offshore Online Poker Payment Processing Report. Our reviews also disclose any issues with a site. We cover all the bases.
Make A Test Withdrawal
The withdrawal speed is often the biggest clue about a site's financial stability. Make a small deposit at a site that you are not completely sure about. Play a little bit at the tables and then make a withdrawal request. If it is paid in a reasonable manner, that is a good sign.
A site will often require at least 10% of the deposit to be raked before withdrawing. They may also require an identification check, depending on the method. Do not hold either of these against a site.
Networks With Reputation For Poor Licensees
There is one network that has been especially susceptible to poor licensees. It is Microgaming. The network does not cover lost funds if players get stiffed, as history indicates. Failed sites on this network include PKR, Bet Hold'em and Tusk.
Players should investigate any skin on that network. iPoker has a better reputation for vetting licensees but both have seen failures, as do many other sites like 888 and PokerStars.
Online Poker Networks FAQ
What is an online poker network?
An online poker network is where multiple operators use the same platform and player pool.
What is a skin?
A skin is a member of the poker network. It is an individual site.
What are the differences between skins on a network?
The differences between skins on a network include color schemes, logos, support departments and promotions. Some skins process payments without help from the network.
What is the largest online poker network?
888 is the largest poker network.
Why isn't PokerStars the largest poker network?
There are no true skins under PokerStars.
What is the largest poker network that accepts US players?
The PaiWangLuo Network (previously Bodog Poker Network) is the largest online poker network to accept US players.
What US skin is on the PaiWangLuo Network (formerally Bodog Poker Network)?
Ignition Poker is the US-facing skin on the PaiWangLuo Network.
Are online poker networks safer than standalone sites?
Online poker networks tend to be safer than standalone sites because a single skin failing does not usually take the entire platform down with it. That is not always the case. It is still important to research a skin on a network before depositing.
Does the poker network handle payment processing for all skins?
Skins are typically delegated with the handling of all player deposits and withdrawals.
Are all skins on a poker network licensed in the same jurisdiction?
Yes, if the network handles all transactions. If individual skins are processing payments then it is common to see these sites licensed in different jurisdictions.
What parts of a poker network are often shared between skins?
Cash games and tournaments are typically shared between all skins. Exceptions may be freerolls that are held by an individual skin. Banking is typically independent between skins. Each site will offer its own promotions.