American Express Poker Deposit
American Express, often referred to as AMEX for short, is a popular U.S. credit card that gives its members many benefits.  It comes in many forms.  There are corporate cards, Delta Skymiles, personal, charge, and prepaid gift cards.
American Express does not allow its use as a deposit method at any gaming sites.  This includes account holders in Europe, even at sites that do not accept Americans.  Online gaming is a business that American Express has no interest in processing.
There are three U.S. online poker sites that accept American Express; BetOnline, Sportsbetting.ag and Poker Host.  There are also many online sports books and casinos that accept American Express.
SPS Approved Safest Online Poker Sites
Rank
Poker Room
Payment Grade
Bonus
Play Poker
These sites do this without permission from American Express.  The transactions are coded as purchases from online merchants.  These may be golf clubs, books, or subscription services.  This means that the name of the gaming site will not appear on the credit card statement.  It will be a fictional company.
Since American Express deposits are miscoded, they do not get processed as a cash advance like standard credit card deposits would at poker sites.  These deposits are shown as traditional online purchases on the statement.  This means no cash advance fee or immediate interest charged on American Express deposits if there is no balance carried forward.
American Express deposits have been known to get flagged.  An American Express representative may call the card holder to verify the purchase.  It is best not to tell the company what type of deposit it was.  If this happens to you, simply confirm that the charge is legitimate.
Players that deposit by American Express cannot receive withdrawals to the card.  Another choice must be made.  A check is usually the best option available.  The poker site will require the player to fill out a credit card verification form before processing a withdrawal.
American Express prepaid cards may be used at sites that accept it.  American Express prepaid cards are usually in the gift card section at grocery stores and drug stores.
Alternatives to American Express
Since most poker sites do not accept American Express, players may need to find other options.  American deposit options typically include Visa, Mastercard, Western Union, and MoneyGram.  Bank issued Visa and Mastercard debit and credit cards may get declined.  The solution is to buy a prepaid card at a store.  Green Dot and Netspend are great choices as these cards have an extremely high rate of success.
Western Union and MoneyGram are cash transfer services.  Players may take cash to a participating retailer or use a credit card over the phone or Internet.  Cash transfer services are expensive; however, poker sites will normally cover the fees on deposits of $300 or more.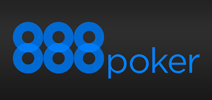 Large player traffic
Above average quality of games
Social, recreational player focused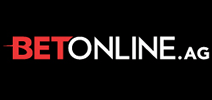 Third largest U.S. facing poker room with growing traffic.
Excellent and consistent payment processing.
Relatively juicy games.