Expert View of Betfair Sportsbook
Betfair is best known as a sports betting exchange. It operates differently than a traditional sports book. Betfair sports players place wagers against each other, not the house. Players post prices that they are willing to pay for a match. This may include a point spread, money line, total, or any combination. Betfair matches players that agree on a specific term for a wager and takes a commission from the winner.
Betfair also spreads poker and casino games. It uses Playtech for both platforms. Its poker network is called iPoker. Betfair announced a merger with Paddy Power in August 2015.
Betfair does not accept players from the United States. Other banned countries include France, Belgium, Greece, Turkey, Germany, Portugal, Canada, Slovenia, China, Japan and Mexico.
More About Betfair Poker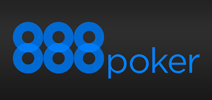 Large player traffic
Above average quality of games
Social, recreational player focused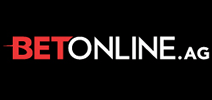 Third largest U.S. facing poker room with growing traffic.
Excellent and consistent payment processing.
Relatively juicy games.
Betfair Poker Summary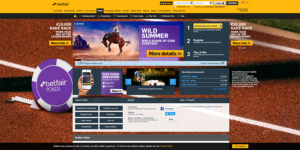 Betfair once had a spectacular reputation.  It suffered many hits over the past few years, including the Betfair poker room and site.
Betfair offered one of the best promotions in online casino history in November 2010.  It was called Happy Hour.  Players hit the promotion hard, which awarded bottomless bonuses with incredible wager requirements.  Betfair reneged on the promotion and refused to pay winners but kept all of the losses from players that expected different odds.  This landed Betfair on many blacklists across the Internet.
The Advertising Standards Authority in the United Kingdom admonished this practice.  This still did not get players paid. Casino scams are not the only rogue activities Betfair is guilty of committing.  It introduced a premium fee for winning sports exchange players.  In some cases, this was forced retroactively on past wins.
iPoker Tiers
iPoker used to split its network into multiple tiers.  This gave the larger operators a better player pool compared to the smaller ones. In 2015, this stop after the network changed the way skins are paid and VIP programs are calculated.
Personal Opinion of Betfair Poker
What We like about Betfair
Betfair Poker is a member of the iPoker Network.  This gives it a wide variety of loose games shared by many poker rooms that are predominately sports books.  The first deposit bonus and VIP program are competitive.
What We do not like about Betfair
Betfair pulled off one of the largest online casino scams in history during its Happy Hour scheme.  It is difficult to give them any credibility after how it handled the situation.  It tried to blame players for winning with rules that made it nearly impossible to lose.  The fact Betfair thought the scam it pulled during the Happy Hour promo was a decent way of doing business keeps me away. You never know when Betfair will decide it does not want to adhere to its own terms and conditions.
What Players Are Saying About Betfair

"Going to be a hell of a mess clearing up. If they get away with it then online gambling will lose all its credibility, the little it has left. They are after all one of the high profile operators."

– Tengil


"I guess Betfair regs are few and far between…"

– mbergs


"why does betfair continue to harm its brand, when it could enhance it monopolize online poker"

– okok

Betfair Deposits and Withdrawals
Betfair only operates in countries where there is proper licensing or a minimum ability to process payments. This means that players do not have to worry about slow payments.
Making a Deposit
If you still want to deposit at Betfair, even with its reputation, there are several deposit options.  Players may deposit via Neteller, Skrill, ClickandBuy and PaySafeCard.  Paypal is available in a limited number of countries
Making a Withdrawal
Betfair players may withdraw by Neteller, Skrill, Clickandbuy, PaySafeCard, check and electronic check.
Notable Payment Processors
Other Processors:
ClickandBuy / PaySafeCard
Betfair Online Safety
Betfair was acquired by Paddy Power in 2015. This brought some quality management into a site that struggled with doing the right thing. While Betfair got away with a massive cash grab related to its Happy Hour promotion, that was another day. Betfair Poker is probably a safe choice, though we would still discourage doing business with it, especially considering the number of safe options available to players in countries Betfair accepts. We recommend choosing Betway over Betfair.
Betfair Poker Bonuses
Betfair First Deposit Bonus
Betfair offers new poker players a first deposit bonus of 200% up to $1,000.  The bonus clears at a rate of 100 Status Points for every $1 in bonus.  Status Points are earned at a rate of 25 for every $1 in rake paid.  This makes the bonus equivalent to 25% rakeback.  The bonus releases in $10 increments and expires after 45 days.
There is a no deposit offer that gives players a $5 Twister tournament entry, $10 in tournament tokens and $10 in playable casino bonuses.
Betfair Poker VIP
Betfair offers a poker VIP program.  There is no minimum rake to quality.  There are 10 monthly and three quarterly tiers.  The return of cash back goes up with most tier achievements.
Betfair Poker VIP Tiers
| VIP Level | Status Points | Term |
| --- | --- | --- |
| 1 | 0 | Monthly |
| 2 | 20 | Monthly |
| 3 | 100 | Monthly |
| 4 | 500 | Monthly |
| 5 | 1,500 | Monthly |
| 6 | 4,000 | Monthly |
| 7 | 10,000 | Monthly |
| 8 | 15,000 | Monthly |
| 9 | 20,000 | Monthly |
| 10 | 30,000 | Monthly |
| 11 | 100,000 | Quarterly |
| 12 | 150,000 | Quarterly |
| 13 | 300,000 | Quarterly |
Betfair Poker Rakeback
| VIP Tier | Multiplier | Rakeback % |
| --- | --- | --- |
| 1 | 1x | 6.7% |
| 2 | 1x | 6.7% |
| 3 | 1x | 6.7% |
| 4 | 1.05x | 7% |
| 5 | 1.5x | 10.50% |
| 6 | 2.25x | 16.25% |
| 7 | 3x | 19% |
| 8 | 3.75x | 25% |
| 9 | 4.05x | 27% |
| 10 | 4.5x | 30% |
| 11 | 5.25x | 35% |
| 12 | 6x | 40% |
| 13 | 7.5x | 50% |
The above chart is based on an exchange rate of 375 Status Points for $1 in cash.
Betfair Poker Game Selection
No Limit Hold'em games are available up to $5/$10 blinds.  Fixed Limit games are available up to the same limits.  However, there are virtually no games available.  Pot Limit Omaha and Omaha High/Low may be found up to $5/$10 blinds.
Sit and gos for No Limit Hold'em, Pot Limit Omaha and Pot Limit Omaha High/Low are available up to $10 at all hours.  Limits up to $100 may be found during peak hours.  There are also Jackpot Sit and Gos where players will be awarded $35,000 if winning six in a row.
Games Offered
There are only four games spread by the Betfair poker site. They are Texas Hold'em in no limit and fixed limit, as well as Omaha and Omaha Hi/Lo in fixed and pot limit. All games have the same stakes available.
Games Offered
No Limit Hold'em
Fixed Limit Hold'em
Pot Limit Omaha
PL Omaha High/Low
0.01/0.02

0.02/0.04

0.05/0.10

0.10/0.25

0.25/0.50

0.50/1

1/2

2/4

3/6

5/10

0.01/0.02

0.02/0.04

0.05/0.10

0.10/0.25

0.25/0.50

0.50/1

1/2

2/4

3/6

5/10

0.01/0.02

0.02/0.04

0.05/0.10

0.10/0.25

0.25/0.50

0.50/1

1/2

2/4

3/6

5/10

0.01/0.02

0.02/0.04

0.05/0.10

0.10/0.25

0.25/0.50

0.50/1

1/2

2/4

3/6

5/10
Items in red bold represent limits that have games running. Limits are in $USD.
Has There Ever Been a Scandal at Betfair?
The Happy Hour promotion scam was one of the biggest in the history of online gambling.  It lured players in with great bonus terms and then changed them after players won.  It did not even reverse player losses incurred during the promotion.  Players should never, under any circumstance, trust Betfair promotions.
This demonstrates that they will refuse to honor them if they do not win enough money from players. Premium fees taken from winning sports bettors is another scandalous decision made by Betfair.  It affects less than one percent of players but shows that the site punishes winners that are successful with its sports betting model.  Betfair has been known to take these fees from bets won in the past to punish winners.
Betfair Poker FAQ
Does Betfair Poker accept U.S. players?
No. Betfair does not accept Americans.
What countries does Betfair not accept players from?
Betfair does not accept players from Canada, Mexico, France, Belgium, Portugal, Turkey, Japan or China.
Which network is Betfair on?
Betfair is on the iPoker Network.
Who owns Betfair?
Betfair is a part of the Paddy Power company. Betfair was acquired in 2015.
Reviewed by
John Mehaffey