Online Poker Tournaments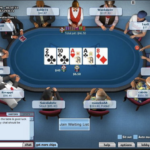 If you are new to the online poker world or at least tournament play, its good to get an idea of what to expect. Top online poker rooms like PokerStars, offer real money players the essential options when it comes to tournament gaming. From multi-table tournaments (MTTs) to Sit 'n' Gos (SNGs), special events and more, getting to know your online poker tournament options will ensure more bang for your buck and a better overall playing experience.
Most Popular Online Poker Tournaments
To begin, let's focus on the most popular tournament options for real money online poker play. One popular option found at online poker rooms is multi-table tournaments or MTTs.
Multi-table Tournaments
With this option, you pay a certain fee to compete along with a buy-in. You are given a certain number of chips and then you are sat at a poker table. There are several tables running so as you progress, the field is narrowed. Make it the final table and you should be guaranteed a prize with the final player remaining earning the first place finish. MTTs can be found in many formats including Texas Hold'em and Omaha.
Sit n Gos
Sit 'n' Go's are another popular tournament offered at online poker rooms, also known as SNGs. With this type of event, its similar to the MTTs, but there is no working your way up to the final table. You are at the table where prizes will be paid. Hold on and finish first to earn the top prize of the event.
Turbo & Bounty
Another popular format for online poker tournaments is Turbo and Bounty. With a Turbo tournament, the action will be fast-paced. Players will have only a short period of time to act with blind levels moving quickly. With Bounty tournaments, players can earn extra cash by eliminating competitors. A set amount will be placed on the heads of those competing, so players will earn chips or cash based on eliminations.
Benefits of Tournament Play in Poker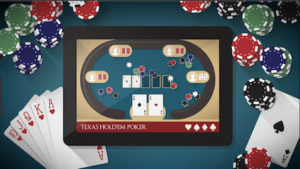 Why should you play poker in online tournaments?
There are many benefits to playing in online poker tournaments. For starters, you can win a ton of cash. Compete in big events and there may be tens of thousands or even millions of dollars on the line.
You can easily change your life by winning or placing well in a big event. Players can participate in special tournament events to win seats to live events or just gain experience in playing against others, which can then be used during cash games or even live play.
SCOOP Action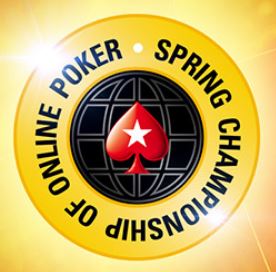 At top online poker rooms like PokerStars, players have access to regular tournament series provided by the operator. One of the most popular series on offer by PokerStars PokerStars is the Spring Championship of Online Poker or SCOOP. The SCOOP is a great option for tournament gamers as there are plenty of events to compete in and a ton of cash up for grabs. Players can compete against top poker pros and possibly make headlines by taking down a tournament win.
How Can You Participate in SCOOP?
To compete in SCOOP, players need to visit PokerStars and log in to the poker lobby. Click on the SCOOP schedule and see what events are coming up. The 2018 version of SCOOP is offering up more than $110 million in tournament guarantees so there is a ton of cash up for grabs. Compete in a SCOOP event by buying in directly or take part in special Spin & Go's, which essentially SNG events. PokerStars makes it easy for players to earn a seat or buy-in to SCOOP events, for access to the best in online poker tournament gaming.
Buy-ins at the Spring Championship of Online Poker
Buy-ins to SCOOP events range in price, from $2.20 to $25,000, offering players of all bankrolls the ability to compete. Choose to buy-in directly for the amount shown on the tournament you wish to compete in or check out the special offers page of SCOOP to see if you can earn a seat to an event you are interested in.
Conclusions
If you enjoy playing real money poker, give online poker tournaments a try. With a ton of variant options, formats, and buy-ins, you will have no difficulty finding a tournament niche that suits your gameplay style. Find what works for you and start playing, building a solid bankroll for all your online poker gaming needs.