Status of New Jersey Online Poker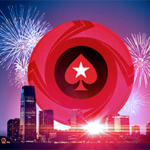 New Jersey launched regulated online poker on November 21, 2013.  It was the third state to offer fully legal online poker behind Nevada and Delaware.  There were five poker networks in New Jersey when the games went live.  Party Poker and Borgata shared the only network platform in New Jersey at the time.  WSOP.com, 888, Ultimate Poker and Betfair were all independent sites.
Golden Nugget intended to network with Betfair.  Golden Nugget was three weeks late to the market and only spread casino games at launch.  The company stated it would add online in 2014.  That never happened.
There are three poker networks in New Jersey today.  WSOP.com and 888 merged.  Ultimate Poker ceased all New Jersey operations.  Betfair dumped its poker offering.  Borgata and Party Poker still operate together. Pala Poker has since entered the market.
PokerStars entered the New Jersey online poker market in March 2016.  This helped give it a boost in players and rake.  PokerStars was the first New Jersey poker site to offer lottery sit and gos.  That was done through its "Spin & Go" product.  Players were also excited to see the quality software and support PokerStars offers.  Like the other New Jersey sites, PokerStars does not network with any player pool and other states or countries.
Today's New Jersey Poker Rake Lowest in History
The rake generated by New Jersey poker sites peaked at $3.4 million in January 2014.  That was its second full month in existence.  Poker revenues dropped nearly every month since.  It reached half of its peak number in September 2015 when just $1.7 million in rake was generated.  The addition of PokerStars in the market helped poker move back above $2 million a month in revenue.  Rake has since dropped to $1.7 million again, as of June 2017.
While poker has struggled in New Jersey, that is not the case for house games.  Casino revenue started at $4.5 million in December 2013.  It has increased nearly every month since and now totals over $18 million each month.
Contraction of New Jersey Poker Market
The New Jersey online poker market could not handle five separate poker platforms.  Betfair never drew any players.  It gave up on December 1, 2014 after generating about $200 in rake during its entire existence.  Betfair's casino site remained open.
Ultimate Poker never managed to gain more than a 3% market share.  It had to give away hundreds of thousands of dollars to even accomplish that.  888 did marginally better, but it had to offer 70% rakeback at points in its history to get any action.
888 provides the platform for WSOP.com.  WSOP.com was more than three times larger than 888.  Instead of giving up, 888 merged its small player base into WSOP.com.  There are some higher limit tables not available on 888 that are spread only at WSOP.com. Otherwise, the two sites are identical.  WSOP.com and 888 combine to average about 120 players at any given time.  The peak is about 250 daily, according to PokerScout.
Borgata and Party Poker share the other network.  It is about 75% the size of WSOP/888.  Party Poker provides the software for this network, however, Borgata refers most of the players.  Party Poker barely advertises these days. The Borgata is the strongest gaming brand in New Jersey.  It is by far the most profitable casino in Atlantic City.
PokerStars Launch Pumped New Life Into New Jersey
PokerStars received approval to launch from the New Jersey Division of Gaming Enforcement on September 30, 2015.  It took more than two years for PokerStars to receive an interactive gaming license in New Jersey.  That was because the site had legal problems that it had not completely resolved when it applied for licensure in the state.  Its founder is still under indictment in the Southern District of New York.  Those charges are related to Black Friday, an action that forced three poker sites from the U.S. on April 15, 2011.
PokerStars sold to Amaya Gaming.  This new ownership appears to have resolved the concerns held by the New Jersey Division of Gaming Enforcement.  Amaya Gaming was already licensed to provide casino services to sites in the state.
PokerStars launched in March 2016.  Its partner is Resorts, one of the smaller Atlantic City casinos.  PokerStars operates live poker tournaments under its brand at Resorts.