Bodog Network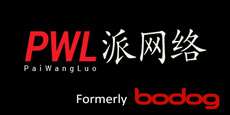 The PaiWangLuo or PWL Network is the rebranded Bodog Poker Network. The Bodog brand has been one of the most interesting and eccentric brands in the history of online poker.  Calvin Ayre, the Bodog founder, has always been known as a renegade.  Bodog mimics this personality and their poker brand shows this attitude.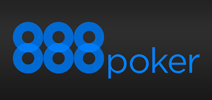 Large player traffic
Above average quality of games
Social, recreational player focused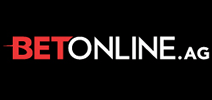 Third largest U.S. facing poker room with growing traffic.
Excellent and consistent payment processing.
Relatively juicy games.
Bodog Poker Network Begins
The Bodog company launched in 1994.  The sports book started accepting bets over the phone in 1995, which is the same time that the company began development of an online casino.  Bodog launched their poker room in 2004.  Bodog has never taken their poker room seriously.  It was launched more to compliment its other gambling options.  It seems that it was only launched because other sports books offered poker and it was thought that poker was needed to help retain players.  Bodog has always thought that poker was a drain on its main sports betting and casino business.
Bodog Poker Not Successful in Early Years
The poker room struggled to maintain any amount of serious traffic.  Bodog tried to draw players in by offering bonuses that paid players back their entire rake paid while clearing the bonus.  This still did not draw players in to the network.
Bodog Stayed in U.S. While Others Left
Bodog decided to stay in the U.S. market after the Unlawful Internet Gambling Enforcement Act (UIGEA) passed.  It was thought that this move would help give Bodog the boost to make it a major player in the online poker industry.  This still did not happen.
Bodog continued to struggle with its online poker offering.  In April 2011, the U.S. Department of Justice charged the three largest online poker rooms with violating the UIGEA and wire fraud.  Bodog was poised to race to the top as they stuck with the U.S. market.  Even with this opportunity, they failed to improve their poker traffic.  It seemed like they did not even try.  It took over a year after Black Friday for the Bodog Network to become the largest U.S. facing online poker network.
Bodog Recreational Poker Model
Bodog management began to post their opinion on winning poker players in 2010.  At first, they hinted that they would find ways to discourage winning players from joining their network.  The first move was to stop allowing new players to receive rakeback.  To Bodog's credit, they allowed existing players to continue receiving rakeback.  They also altered their poker bonus to make it pay less rake back.  The points to cash promotion was also dropped.  The only use for Bodog Points now is to enter certain tournaments.
Bodog made their war on winning players clear in 2011.  Former Ongame executive Jonas Odman began posting on the Calvinayre.com blog.  These blog posts stated a clear opinion that winning players would soon be resisted by Bodog.  These moves included removing waitlists from the poker software and removing full tables from the lobby which they hoped to do to prevent Pokerscout.com from counting tables and cash game players.  Usernames were then removed from the tables and lobbies.  Each player would be assigned a number in cash games and tournaments.  This took the social aspect away from the games, but also prevented skilled players from head hunting fish.  A flaw in the original release of this feature still exposed usernames but was quickly resolved.
A new rake model was also introduced that was similar to the Ongame Essence model, one that Odman was instrumental in introducing while we held a similar position on the Ongame Network.  The Bodog model only punished affiliates that referred winning players and did not affect players at the tables clearing bonuses and earning points.  Grandfathered rakeback players were affected though because their payments were made directly by affiliates.
U.S. Players Moved to Bovada
Bodog hoped to preserve their brand name by spinning off players in the U.S. to a different brand.  U.S. players were moved to Bovada.lv.  This was a mix of Bodog and Nevada with a domain extension that made players think there was a relationship to Las Vegas.  In fact, the .lv domain is registered in Latvia.  While most U.S. players are accepted, those located in Maryland, New Jersey, New York, Utah and Washington are not accepted.
Zone Poker Launched
Players looking for fast action were left with no options after Full Tilt Poker left the market, taking with it Rush Poker.  The Bodog Poker Network now offers Zone Poker.  These exclusive tables move players from one table to another immediately after folding.  Players can get up to 400% more action when playing Zone Poker.  It is currently available in No Limit Texas Hold'em and Pot Limit Omaha with blinds of $.02/$.05 and $.05/$.10.
Bodog Charged by DOJ
In February 2012, Calvin Ayre was indicted by the U.S. Department of Justice.  The Bodog.com domain name was also seized during this action.  Two other Bodog executives were also charged.  While the seizure of the Bodog.com domain hurt the network, they are still able to process player deposits and withdrawals efficiently.  It had no effect on the Bodog or Bovada business.  Calvin Ayre was on the ICE 10 Most Wanted List.  Ayre was removed from this list after more than one year, even though he was never apprehended.
Bodog Leaves Europe
Bodog felt that Europe would be a great market for their poker product.  While Bodog.com accepted players from all over Europe, they launched Bodog.eu and Bodog.co.uk and received licensing in the UK.  This was an attempt to specifically target European players.  This experiment was a failure.  The company eventually closed their .eu and .co.uk poker rooms.  Players in Europe currently have no home for online poker on the Bodog Poker Network.  The network now caters only to players in North America and Asia.
Bovada Poker Players Moved to Ignition Casino
Bovada announced in August 2016 that it would shutter its poker site.  All players were told to create an account at Ignition Casino, an apparent sister site.  Deposits and withdrawal options are identical between the two sites.  Ignition's poker site is a skin on the Bodog Poker Network, just as Bovada's was.  The change was only noticeable to players in Delaware, Maryland, Nevada, New York and New Jersey.  That is because those players were not permitted to create accounts at Ignition Casino.
Bodog Acquired, Renamed PaiWangLuo Poker Network
In early 2017, the Bodog Network was acquired by a Hong Kong company and renamed the PaiWangLuo Poker Network. Not much is known about the company but given Bodog's history of cloudy ownership changes, players don't appear to have any cause for concern. In conjunction with the move, PaiWangLuo has said that they will expand the Bodog brand into Latin American countries, a big expansion for the network which has been limited to just a few countries.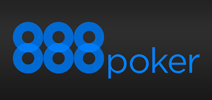 Large player traffic
Above average quality of games
Social, recreational player focused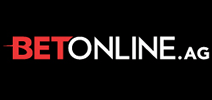 Third largest U.S. facing poker room with growing traffic.
Excellent and consistent payment processing.
Relatively juicy games.
PaiWangLuo Poker Network FAQ
What countries are accepted by the PaiWangLuo Network?
Players in the US, Canada, Mexico, and many Asian countries are accepted by the Bodog Network.  Many island nations in the Atlantic and Pacific Oceans are also accepted. Bodog has also announced its intentions to move into a dozen Latin American countries such as Brazil, Argentina, Chile and Bolivia.
What is Bovada?
Bovada is a US facing brand of PaiWangLuo.  The brand stopped offering online poker but still offers a sportsbook and casino, where only players located in the United States may play. Read our full Bovada review for more information. When Bovada stopped offering online poker, they transferred poker players to Ignition Casino. Bodog and Bodog88 accept all remaining players permitted to play poker on the Bodog Poker Network.
What is Bodog88?
Bodog88 is an Asian facing brand.  All players in Asia must play on Bodog through Bodog88.  While Bodog88 accepts sports bettors from most Asian countries, poker is not available in some serviced countries.
Do poker players on Ignition, Bodog and Bodog88 share tables?
Yes, the poker player pools are shared among all brands.
What is the largest US online poker room?
Ignition Poker, a member of the PaiWangLuo Network, is the largest US online poker network.  It is the sixth largest in the entire world, according to stats published by PokerScout.com.
What is Ignition Casino?
Ignition Casino is the site that accepted Bovada's online poker players when its poker platform shuttered.  Ignition Casino has the same software and player pool that Bovada did.
Does Ignition Casino have a sportsbook?
Ignition Casino offers casino and poker games.  It does not have a sportsbook.
What is the PaiWangLuo/Bodog Recreational Player Model?
Bodog rolled out a program in 2011 called the Recreational Player Model.  It introduced 100% anonymous tables, removing full tables from the lobby, removing waitlists, and a change in the way affiliates were paid commission.
This was a controversial action taken by the network.  Some players cashed out immediately.  Traffic was initially down after this decision.  Bodog held their ground and as time moved on players began to accept the drastic actions.  Bodog's traffic has since multiplied and it is now the largest network to accept US players.  The Bodog Network is three times the size of the second largest network to accept US players.
Is there Bodog or Bovada rakeback?
Bodog does not offer rakeback and does not allow its skins to offer it either.  Some players receive grandfathered Bodog rakeback that dates back previous to 2010.
Where is Bodog licensed?
The Kahnawake Gaming Commission licenses the Bodog Poker Network, which is believed to continue with the PaiWangLuo Network.  It is located just outside Montreal, Quebec.  Bodog and Bovada are legitimate sites, but players should not consider the Kahnawake Gaming Commission if there is a dispute.  It is nothing more than an internet service provider.
What promotions does the PaiWangLuo Network offer?
The only promotions offered on the PaiWangLuo Network are a first deposit bonus and a points to tournament ticket offer.  The first deposit bonus pays players about 30% rakeback.  The points to cash promotion pays players about 2-3% back.  There is no VIP program at Bovada or Bodog Poker.
How do US players deposit at Bodog?
US players looking to deposit at PaiWangLuo's US brand Ignition Casino may deposit by Visa, Mastercard, MoneyGram and Bitcoin.  Visa and Mastercard deposits are typically only successful when using an international debit card, including Green Dot and Netspend.  These can be purchased at large retailers, including grocery stores and drug stores.  The fees are deposited into a player's account.  Players outside of the US have a variety of ewallets also available.
How does the Pai Wang Luo Network pay US players?
US Bodog players on Bovada may request a cashout via Bitcoin, MoneyGram, check, credit card refund, debit card and bank wire.  US players receive one free withdrawal by check, credit card refund, debit card or bank wire each month.  Additional monthly withdrawals have a $50 fee.  Players outside the US have a variety of ewallets available with cashouts.
How long do withdrawals on the PaiWangLuo Network take?
MoneyGram and ewallets are processed on 1-2 days.  Checks and credit card refunds arrive in about one week and bank wires arrive in 2-3 weeks.  Debit card withdrawals, which resemble electronic checks, take about two weeks.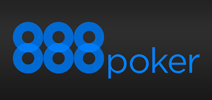 Large player traffic
Above average quality of games
Social, recreational player focused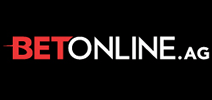 Third largest U.S. facing poker room with growing traffic.
Excellent and consistent payment processing.
Relatively juicy games.