California Online Poker Legislation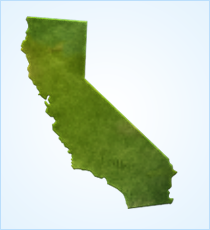 | | |
| --- | --- |
| Status | Delayed |
| Last Bill | AB 2863 |
| Details | Online poker only offered by tribes and card clubs |
| Population | 38.8 million |
| Regulation | Grey Market |
California was one of the first states to consider the legalization and regulation of online poker.  This started in 2008.  The effort has failed every year since.  The bill gained some momentum after Nevada passed regulations in December 2011.  This still did not help make California online poker a reality.
California continues to be the ultimate regulatory prize
The California Legislature considered Senate Bill 1463 in February 2012.  California State Senators Roderick Wright and Darrell Steinberg were cosponsors of the bill that would have legalized and regulated online poker within the state's borders.
The bill failed to reach a vote in either of California's chambers of government but may give insight as to where the state is headed when it finally passes online poker regulations.  Three online poker bills were introduced in 2013.  None received any serious discussion.
Senator Roderick Wright was accused of election fraud in 2014.  He pleaded guilty and lost his seat.  This meant that other California politicians were left with the task of legalizing and regulating online poker.
California Regulatory Attempts Remain in Gridlock
In 2014, 13 tribes that have an interest in providing online poker to Californians submitted a bill that would allow card clubs and tribal gaming interests to offer intrastate online poker.  Racetracks and off track betting services would have been excluded.  The bill also excludes companies that accepted U.S. players after December 31, 2006.  This was an attempt to keep PokerStars out of the state. All attempts to legalize and regulate online poker in 2014 failed.
There were four separate bills being considered in California in 2014.  Three were in the Assembly and one in the Senate.  There were still issues with agreement on whether PokerStars or racetracks should be allowed in the California online poker industry. AB 431, a shell bill, passed committee in early 2015.  It stalled after that point.  All California online poker bills died in 2015.
In 2016, AB 2863 looked to fix the issue with the racing industry.  The bill would have diverted the first $60 million of every year to horsemen.  This would be in the form of purses and benefits.  AB 2863 passed the GO Committee in May 2016 and went on its way to the California Assembly floor. It died before ever making it to the state senate.
California Budget Crisis Looms Large
The recession has not been kind to California's finances.  The state's 2012 budget deficit reached $16 billion.  Lawmakers looked for a way to fix the state's cash crunch and Senators Wright and Steinberg felt it was time to discuss whether online poker could be one of the ways to do it.  These sponsors estimated that the state would add $200 million in tax revenues in the first year if the bill became law.  This estimate would come just from online poker as other casino games would have not been allowed for at least two years under the bill.
Now that it is 2016, the California budget crisis is still a major concern.  The amount of revenue expected from California online poker still does not appear to be enough to move the legislation.
Details of Latest California Online Poker Legislation
California online poker stakeholders appeared to have come up with a compromise in 2016. The proposal would have sent up to $60 million a year to the declining horse racing industry in the state. Tribes and card clubs could spread the games. The issue of PokerStars continued in the conversation. Partners of PokerStars argue that the site should be able to participate in California online poker, while some potential operators argue otherwise. This caused the bill to once against stall in the California Legislature.
Licensing Requirements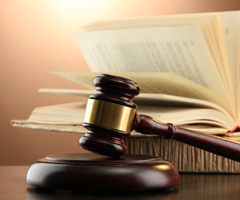 Existing brick and mortar card clubs and federally recognized tribes would have been allowed to apply for an online poker license under most failed California online poker bills.  Many also allowed the state to opt in to federal legislation in the event that the U.S. Government passed a similar law legalizing online poker in the future.
The bills in question would have required all players to be 21 years of age.  Players would have to prove their age and identity before playing.  This included submitting their Social Security number so that a player's winnings could be tracked properly for tax purposes.
Players would be issued W2Gs for netting $5,000 or more in a poker tournament and records would be kept of player's win and losses, just as they are done when a player presents a player's card when playing table games and slots.  Wins and losses from live poker play are not currently tracked in California.
Potential licensees would be required to make a deposit of $30 million under most proposals.  The licensing application would require a fee of as much as $5 million depending on the company's size and past gaming history in the state.  The remainder of the deposit would be a prepaid tax.
California online poker rooms would have been required to pay a tax of 10%.  Once the online poker room had grossed $300 million in rake they would be required to start paying taxes in cash on a monthly basis.

Responsible Gambling
There were several proposed features to aid with responsible gaming.  Players could set win and loss limits.  Players that were logged in for six or more hours would be reminded how much they had won or lost during their session.  Players could also self exclude themselves from the games.

Affiliate and Employee Licensing
Licensees would not be the only ones required to pass a background check to participate in California online poker.  Affiliates and employees would have to do the same.  This background check included the same types of checks made to work in a brick and mortar casino, including fingerprinting for a criminal background check.

Existing U.S. Online Poker Rooms Excluded
The bill also banned online poker rooms that had accepted bets from Californian players after 2006.  This would have kept poker rooms such as PokerStars out of the state's online poker business.  Not only could the actual poker rooms not enter the market, it would have been barred from even using its brand name in the state.
The bill failed to pass for a variety of reasons.  The biggest reason was that some California tribes felt that they should not have to pay the same taxes as the card clubs as California gambling laws grant tribes tax free poker.  Anti gambling opponents did not support this bill either.  Another issue is that a about one dozen California tribes do not want PokerStars in the market.  PokerStars has tried hard to shake its image in California with a sponsored poker tour.
While these bills failed to be heard by the California Legislature, it likely gives us insight as to what a future bill may look like going forward in 2017.