MoneyGram Poker Sites
MoneyGram is a cash transfer service that is similar to Western Union. The fees associated with MoneyGram are usually cheaper than Western Union. This makes it a better option for sites that offer both as a deposit option. One disadvantage is that there are fewer MoneyGram locations than Western Union ones. There are also fewer poker sites that accept MoneyGram.

SPS Approved Safest Online Poker Sites
Rank
Poker Room
Payment Grade
Bonus
Play Poker
How to Make a MoneyGram Poker Deposit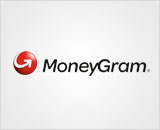 Make sure that the poker site accepts MoneyGram as a deposit method. It may be called something different in the cashier.
If the site accepts MoneyGram, then you will need to find out the receiver's information. This may be an individual or a company. If it is an individual, then you will need their name and location. If it is a company, it will be processed as a bill pay. The poker site will give you a company name and code city. The name of the code city is usually unique and fictional. This prevents an error in the transfer.
There are three ways to send a MoneyGram. The most common, as well as the most affordable, is to send cash. Go to Moneygram.com to find the closest retailed that offers this service. Once there, fill out the appropriate form. If you are sending it to a person, use the person-to-person form. If you were given a business name and code city then use the bill pay form.
Make sure to give your correct personal information. If there is a problem with the transfer and the poker site cannot pick it up then you will need to retrieve the money by going back to the store. If you give them bogus information then your funds will be lost forever.
MoneyGram transfers may also be sent online. MoneyGram accepts Mastercard, Visa, and bank transfers online. The fees are higher for online transactions. You must fill out the online form with your information as well as the receiver's name and address, or company name and code city.
Once the transaction is completed, MoneyGram will supply you with a reference number. It will be eight digits. The poker site needs this to pick up the cash. The site's cashier will usually have a way to enter this info. If it does not then you should contact support. The funds will appear in your account within 30 minutes.
Poker sites will cover the fees associated with MoneyGram deposits if the amount is large enough. Make sure to find out what that amount is before depositing as it may save you some cash. If the fee is covered, it will be placed in your account with the deposit when it posts. MoneyGram deposits appear in a poker account within 30 minutes of giving the site the reference number.
How to Withdraw from a Poker Site by MoneyGram
Few poker sites offer MoneyGram as a withdrawal option, though it is sometimes substituted for Western Union, depending on where the poker site is located. If both Western Union and MoneyGram are available, we recommend choosing MoneyGram. That is because the fees are much lower, sometimes half as much as what Western Union charges.
Once the MoneyGram is processed, the poker site will provide you with a sender's name and location, as well as the reference number. The only way to receive a MoneyGram is by cash in person. Go to the closest MoneyGram office and fill out the receiver form with your information and what was provided by the poker room.
Limited Use of MoneyGram
Cash transfer services are expensive. Most sites have pulled away from using MoneyGram and recommend using Bitcoin instead.  We recommend using Bitcoin for all online poker transactions.