Neteller Poker Sites

What You Need to Know
| | |
| --- | --- |
| Type | e-Wallet |
| Available For | Most, Non US |
| Fees | Few |
| Safety | Very Safe |
| Typical Withdrawals | 24-48 Hours |
| Deposits | $10-$50,000 |
| Withdrawals | $10-$50,000 |
| Availability | Widely |
Neteller is an ewallet that is accepted by all poker sites. It is the most recognized payment processing brand in the online poker and casino industry. More than 90% of all Neteller transactions are related to the gaming industry.
Neteller is available to players across Europe, Asia, and South America. Neteller no longer processes online gaming payments in the United States or Canada. The exception is regulated markets and sites in Nevada and New Jersey.
Players may use credit cards, debit cards and a bank account to fund a Neteller account.  Withdrawal options include debit card, check and bank wire.  The exact options available depend on the player's country of residence.
Poker sites typically process Neteller withdrawals in about one day. Most online poker rooms do not charge a fee for this type of transaction.

SPS Approved Safest Online Poker Sites
Rank
Poker Room
Payment Grade
Bonus
Play Poker
Pros and Cons of Neteller
The reason Neteller is so popular is its ease of use. Players may deposit using Visa, Mastercard, a bank account or local debit cards. These transfers are completed in seconds. This gets players quickly to the online poker tables and casino games.
Withdrawals are almost as easy. Poker sites send money to the player's Neteller account upon request. It is then withdrawn through a bank transfer or debit card. Some countries have other options that include checks and cash transfers.
The only complaint about Neteller is the fees. Players that deposit by credit or debit card will pay a small percentage of the deposit. The amount depends on the country. There are also fees involved with some forms of withdrawals.
Pros of Neteller
Instant deposits
Many funding options
No fees on certain transfers
Cons of Neteller
Fees on credit and debit card deposits
Fees on most withdrawal methods
Must withdraw to Neteller when depositing with it at most poker sites
Funding
Neteller now operates in two regulated U.S. states. Players in Nevada and New Jersey may use the service. Accounts may be funded with a Visa, Mastercard or Discover card. There is a fee of 2.5% of each deposit.
Neteller customers in other countries have numerous deposit options. Credit and debit cards have fees between 1.5% and 1.9%, depending on the country. Bank transfers are free. These are the most popular choices. There are some country specific deposit methods. Neteller fees are lower than most of its competitors.
Open an account at Neteller.com
Input your name, address, date of birth and tax ID number
Choose a funding method
Choose the Neteller option at your favorite poker site and enter the relevant information
Neteller Insta Cash

Neteller bank transfers can take a day or two to arrive. The funds will not post in Neteller until the transaction clears. Neteller setup Instacash to make it possible for funds to be available immediately. Players must have a verified bank account registered with Neteller without any past deposit issues to qualify for Instacash.
To make an Instacash deposit, go to the poker room's cashier and choose it as an option instead of the traditional Neteller deposit choice. The funds will be deposited directly into the poker site from your bank account instantly. The fee for Instacash is 1.9% of the total deposit. This is added to the deposit amount when the electronic funds transfer is processed.
Neteller Withdrawals
U.S. players in states serviced by Neteller can only withdraw using its debit card. This has a Discover logo and may be used in ATM machines or at retailers that accept the credit card brand.
Players outside the U.S. have a prepaid Mastercard available. There is no fee for using this card at retailers as a point of sale transaction. There is a €6 euro fee for ATM withdrawals in addition to what the ATM owner charges. Checks, bank transfers and bank wires are available. All of these options have a €7.50 fee.
Choose the Neteller withdrawal option from the poker site's cashier
Choose the method of withdrawal from Neteller while logged into your account on its website
Arrange for delivery of the debit card if you wish to withdraw by that method
Expect delivery of funds in a day or two from the poker site and from Neteller itself
History
Neteller launched in July 2000. It quickly became the choice for online poker players after PayPal ceased processing those types of payments. The loss of PayPal by the industry set up Neteller to become the premier choice for poker, casino and sports players. It remains the largest payment processor for these sites to this day.
Neteller U.S. Indictments
The U.S. passed the Unlawful Internet Gambling Enforcement Act (UIGEA) in 2006. Unlike most of its competitors, Neteller decided to stay in the U.S. market at the time. Americans made up about 80 percent of all transactions at one time before it left that market so this likely played into that decision.
In January 2007 the company and two of its founders were charged for processing illegal online gambling payments. This investigation started well before the UIGEA so it is possible the charges would have been filed regardless of whether the company left the market after the UIGEA. U.S. law enforcement insisted processing payments for online gambling was already illegal without the additional punishments imposed by the UIGEA.
Neteller Legal Issues Aftermath
Neteller immediately restricted all U.S. accounts after the indictments were announced and the cofounders arrested. Players could not use Neteller to deposit or withdraw at online poker and casino sites. Bank transfers could not be used for withdrawals either. The only way to get money out for about a week after the arrests was to trade it with another person outside the U.S. or use the Neteller debit card. These options were eventually dropped and players were locked out of their account until the case was settled.
Neteller reached an agreement with U.S. authorities in July 2007. Players were then allowed to withdraw their funds. This put an end to player fears that their money was lost forever. Neteller struggled in the years after this as a large percentage of its business came from U.S. players. It has since been able to build a loyal customer base in other countries to offset this.
Neteller Payment Processor Timeline
History of Online Poker Networks
2004Neteller moves to Canada
Neteller relocates from Canada to Isle of Man.
2007Legal Troubles in US
In January, Neteller co-founders are indicted, and the company leaves the U.S. market. American funds are locked
2007Funds released to U.S. players
In July, Funds were released to U.S. players
2000Neteller Opens
Neteller opens for business, and becomes a favorite payment processor among poker players.
2006Neteller remains in U.S. market after UIGEA
Neteller remains in U.S. market after UIGEA
2007Neteller leaves Canada
In March, Neteller leaves the Canadian market
2014Neteller returns to U.S.
In November, Neteller returns to U.S. markets in New Jersey and Nevada
Now
Neteller Now
Neteller is a favorite payment processing system among online poker players and casinos around the world.
Similar Payment Processors
Neteller is an ewallet. It has several competitors in the online gaming world. Skrill, formerly known as Moneybookers, is its largest. PayPal and Webmoney are other similar payment processors.
Neteller Frequently Asked Questions
When did Neteller open?
Neteller launched in July 2000.
What does Neteller do?
Neteller processes deposits and withdrawals for online gaming sites.
How do I deposit to Neteller?
The most common deposit methods are credit cards, debit cards and electronic funds transfers.
How do I withdraw from Neteller?
Neteller players may withdraw by debit card, electronic funds transfer, bank wire and check, depending on the country.
Does Neteller process payments for U.S. players?
U.S. players must be in Nevada or New Jersey to use Neteller for online poker.
Does Neteller process payments for Canadians?
No. Neteller left the Canadian market in 2007.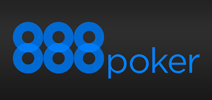 Large player traffic
Above average quality of games
Social, recreational player focused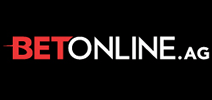 Third largest U.S. facing poker room with growing traffic.
Excellent and consistent payment processing.
Relatively juicy games.