Party Poker Network

Party Poker started out as a Starluck Casino. Starluck Casino was plagued with problems in its early days but was able to launch one of the most successful online poker rooms in history. Party Poker was once the largest online poker room in the world. That is not the case anymore, but Party Poker still ranks consistently in the top 5 among sites that accept players from all over the world.
Party Poker opened in August 2001. Party Poker accepted players from most of the world, including the U.S and exploded almost immediately. The company capitalized from advertising to U.S. players during the World Poker Tour before the poker boom. This is true even though many believe that Chris Moneymaker's 2003 World Series of Poker win brought on the online poker boom after turning a $40 satellite at PokerStars into a World Series of Poker Main Event win of $2.5 million. Party Poker deserves some credit though for their creative and targeted advertising.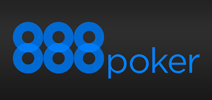 Large player traffic
Above average quality of games
Social, recreational player focused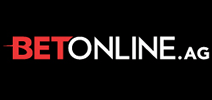 Third largest U.S. facing poker room with growing traffic.
Excellent and consistent payment processing.
Relatively juicy games.
Party Poker Network Launches
Party Poker parlayed their success by forming a network. They sold skins to several companies. This list included Empire Poker, Multi Poker, Intertops, PokerNow and Eurobet, the poker division of the large brick and mortar bookmaker Coral/Gala. At first, the newly formed network grew without incident. The problem began when Party Poker stopped allowing rakeback.
Issues with Party Poker Skins
Party Poker stopped allowing rakeback in 2004. When most networks stop allowing rakeback they still allow existing rakeback players to receive it. Party Poker removed it from all players. Other network partners saw this as an opportunity to offer it to their players. Most of the other skins started marketing it to players, sometimes right out in the open.
Party Poker did all they could to fight it and finally came up with a drastic measure to put an end to the practice. They shut down PokerNow. When the other skins failed to stop rakeback Party Poker kicked all of the skins off of the network. Party Poker once again became a standalone poker room. The other skins all became their own network against their will.
Party Poker began aggressively buying back these skins. Empire Poker, known as Tridal and later the publicly traded company of Empire Online, and Multi Poker sold their companies to Party Poker's parent company Party Gaming.
Intertops sold their poker player database but kept their established sports book.  Intertops players looking for poker were referred to Party Poker through an affiliate deal. Intertops left the online poker market for over a year before eventually joining Microgaming and later Cake Poker/Revolution Gaming, now known as Horizon Poker.
Eurobet eventually moved their players to the Ongame Network and later moved their players to the iPoker Network under their Coral brand.
Party Poker Leaves U.S. Market
Party Poker was forced to leave the U.S. market after the Unlawful Internet Gambling Enforcement Act (UIGEA) was passed in the U.S. in October 2006. The network took a major hit to its liquidity. It paid out all U.S. players in a timely manner. The company fully supported the Poker Players Alliance and encouraged U.S. players to sign up both before and after the UIGEA passed.
Party Gaming Float
While the rakeback wars plagued the network, Party Gaming went public in January 2005. The company had an £4.64 float. This was the biggest float in London in five years. The company has lost 75% of its value since as it has struggled in the years after leaving the U.S. market. The company is hopeful that it will be able to capitalize off of U.S. online poker regulation.
Party Gaming Settles with DOJ
Party Gaming eventually felt the need to settle with U.S. authorities even though the company left the U.S. market on the same day that the UIGEA was signed into law. The company agreed to pay the U.S. $105 million in its settlement with U.S. authorities. Anuwar Dikshit, one of its founders, agreed to pay U.S. authorities $300 million in personal funds without admitting guilt so that he could close the book on his U.S. dealings.
Party Gaming and BWIN Merge
Party Gaming merged with Austrian sports book BWIN, formerly known as Bet and Win. The merger created the largest publicly traded online gaming company in the world. BWIN accepted sports bets from U.S. players before the UIGEA passed. This has left some to question the merger since it potentially opened Party Gaming up to more liability in the U.S. as the Wire Act specifically makes accepting U.S. sports bets illegal.
Partnership with U.S. Casino Companies
Party.BWIN entered into an agreement with Borgata to operate in the New Jersey market.  Party operates a poker and casino site through Borgata's license.  That license dominates the New Jersey market in terms of revenue.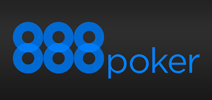 Large player traffic
Above average quality of games
Social, recreational player focused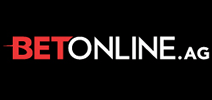 Third largest U.S. facing poker room with growing traffic.
Excellent and consistent payment processing.
Relatively juicy games.