Juicy Stakes Payout Report

Juicy Stakes is the US facing brand of Cake Poker, the former flagship of the Revolution Gaming Network.  That network is now called Horizon Poker.
Juicy Stakes is one of just two rooms on Revolution Gaming that accepts new US players; the other is Intertops. You can read more in our Juicy Stakes review.
Juicy Stakes Checks
Juicy Stakes offers checks as a withdrawal option.  There is a $1,000 maximum cashout by check.  Each check carries a fee of $50.  Checks arrive in about one week. Players that rake $40 in a month may receive a free withdrawal by check.
Juicy Stakes Western Union
Juicy Stakes processes Western Union withdrawals in amounts up to $1,000.  There is a $70-$85 fee.  These are processed in 2-4 days. Players that rake $100 in a month may receive a free cash transfer withdrawal.  The availability of cash transfers is not consistent.
Juicy Stakes Deposits
There are only two ways for US players to deposit into Juicy Stakes.  One way is Visa, but the acceptance rate is near zero unless a prepaid international debit card is used.  The other way is Western Union.  Players will be required to pay the fees associated with any Western Union transfer out of their pocket.  The lack of reasonable deposit options and charging players Western Union fees has likely hurt Juicy Stake's liquidity.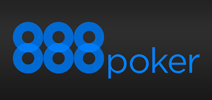 Large player traffic
Above average quality of games
Social, recreational player focused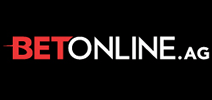 Third largest U.S. facing poker room with growing traffic.
Excellent and consistent payment processing.
Relatively juicy games.