Poker Prop Players
A prop player, also referred to as a propositional player, is employed by a poker room to help get games started.  A prop player also keeps shorthanded games from breaking.  Prop players may be found at online and live poker rooms.
Prop Player Rules
Props must abide by a set of rules.  These include playing in games that are shorthanded and leaving games that become full.  Props must also be courteous to players.  Part of the job is to create a friendly environment that customers will enjoy.  Some poker rooms will schedule props during slow times of the day.  This may include mornings and weekday afternoons when it is tough to get a game off the ground.
Online poker props must keep their agreement with the site secret.  The discussion of an online poker room's agreement with other players is never allowed.  Doing so generally gets the prop fired.  On the other hand, live props must be identified upon request of another player due to gaming regulations.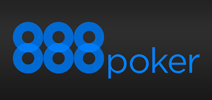 Large player traffic
Above average quality of games
Social, recreational player focused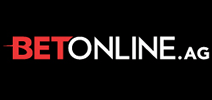 Third largest U.S. facing poker room with growing traffic.
Excellent and consistent payment processing.
Relatively juicy games.
Prop Player Pay
A prop is paid by the house out of the rake generated.  Online poker sites give players a percentage of the rake paid.  This amount is generally 100% rakeback.  Smaller poker rooms that are desperate for action may pay as high as 125% rakeback.  Larger poker sites may only give players as little as 70% of their action back.  A per hand fee has also been used in the past.
Online poker props are usually not allowed to participate in promotions offered by the poker site to regular players.  Props at poker sites may enter online poker tournaments, even those with guaranteed prize pools.  The admin fee on tournaments is not usually included in prop pay.
Live poker rooms put prop players on payroll.  The amount paid is usually minimum wage. Live poker props typically have a set schedule.  Props at casino poker rooms qualify for all promotions that other players may win.
Some live poker rooms bypass the prop system by spreading promotions that reward players based on the number of hours played.  These promotions typically pay $8-$10 per hour if 20 or more hours per week are played.
What is a Poker Shill?
A poker shill is different than a poker prop.  A prop plays with his money and assumes all risks.  He takes home all wins and eats all losses.  A shill plays with house money and has strict rules about how hands must be played.  Shills often are not allowed to raise any hand except for the nuts.  Shills check a lot and do not see many flops.  Check raises are never allowed for shills, while prop players are free to play normally.
The play is not the only way to identify a shill.  A player using house money is typically in uniform. It may be the poker room manager or a dealer that does not have an active table.  Prop players are dressed in street clothes and are not easily identifiable.  Online poker sites do not employ shills.  These are only found at casinos.
Online Poker Propping Sites
Sites that recruit props for online poker rooms include Part Time Poker, Rakeback Nation, Rakemeback and PokerProps.  These sites will usually require private contact to disclose the poker rooms that are involved in their programs.