Speed Poker
Speed Poker is an online poker variant that has become extremely popular. This type of game allows players to move from one table to another after folding. This increases the game speed by as much as four times over regular online poker tables. Speed Poker tables spread about 300 hands per hour.
Players may usually sit at as many as four at the same time, assuming there are enough players at that limit. Most players will have a difficult time playing more than two tables.
SPS Approved Safest Online Poker Sites
Rank
Poker Room
Payment Grade
Bonus
Play Poker
How Speed Poker Works
Players will find Speed Poker tables under a special tab at online poker sites that spread this type of format. The first step is to find the limit you want to play. Most poker sites only spread Speed Poker at micro and low limit tables. Almost all Speed Poker tables will be No Limit Texas Hold'em.
The lobby will show the number of players in the pool at that limit. These players are constantly rotating from one table to another. The seating at each table is different every hand, even if there are only enough players to support one table of action.
Seating is arranged by figuring out which player at the new table was the last to post the big blind. That player is seated in the big blind position. The last small blind player is seated to the big blind's right in the appropriate position. From there, the system tries to place players in the appropriate position based on a number of factors. Button and under the gun placements even out in the long run.
A Speed Poker hand starts just as a traditional one starts. The two players to the left of the button post blinds. Players are then dealt two cards. Some sites have Pot Limit Omaha and Omaha High/Low in the Speed Poker format. Those tables deal four cards.
Players at any position other than the big blind may hit fold at any given time, even before the action gets to them. Once these players hit fold, they are immediately taken to a new table. Players at the previous table do not see the players leave that have folded so there is no concern about this giving players in later action positions any advantage.
The big blind may click a fold to any raise button. If someone in front of him raises, the big blind will be moved to another table immediately.
Players that see the flop will continue in the hand as normal. As soon as there is a bet, players still in the hand may fold into a new table.
Speed Poker Game Quality
Logic might make it seem like Speed Poker games will have better game quality. The opposite is actually true. The flop percents and pot sizes are often 25-50% lower at Speed Poker tables than traditional ones. This is because players do not get bored and play less desirable hands. It should be assumed that most players at these fast fold type tables are mining for premium starting hands and sets.
Rush Poker Started Speed Poker
Full Tilt Poker started the Fast Poker craze in 2010. Its product is called Rush Poker. No Limit Texas Hold'em was available in limits up to $1/$2. There was also $1/$2 Fixed Limit Texas Hold'em, as well as Pot Limit Omaha and Omaha High/Low in limits up to $.10/$.25. This became popular immediately.
Full Tilt Poker attempted to patent Rush Poker but was unable to do so before its June 2011 implosion. PokerStars inherited Rush Poker through its 2012 settlement with the U.S. Department of Justice. PokerStars was successful in receiving limited protection for Rush Poker.
Different Speed Brands
Rush Poker
Rush Poker is the original Speed Poker platform. It still boasts the same limits it did when it launched in 2010. It has branched out into six-max and full ring tables for some limits.
Zoom Poker
Zoom Poker is the Speed Poker software belonging to PokerStars. No Limit Hold'em blinds start at $.01/$.02 and run as high as $2.50/$5. There are fixed limit games up to $1/$2. Pot Limit Omaha and Pot Limit Omaha High/Low start at pennies and run as high as $1/$2.
FastForward Poker
FastForward Poker is the Speed Poker variant at Party Poker. Most games are No Limit Hold'em. There are a few limits of Pot Limit Omaha.
Speed Poker
Speed Poker is iPoker's version. It offers a wide selection of No Limit Hold'em blinds from $.02/$.04 up to $2/$4. It also spreads Fixed Limit Hold'em and Pot Limit Omaha.
Blaze Poker
Blaze Poker is available on Microgaming, also known as MPN. There are just four limits of No Limit Texas Hold'em spread on Blaze Poker. These are $.05/$.10, $.10/$.20, $.25/$.50, and $.50/$1. All of these are six-max. All heads up cash games are spread using the Blaze Poker format.
Fast Fold Poker
Fast Fold Poker is Ongame's Speed Poker product. These games are all No Limit Hold'em. The highest limit available with active games is $.25/$.50.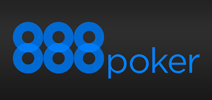 Large player traffic
Above average quality of games
Social, recreational player focused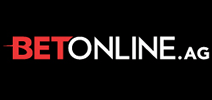 Third largest U.S. facing poker room with growing traffic.
Excellent and consistent payment processing.
Relatively juicy games.