US Online Casinos
If you're an American player, chances are you've noticed how difficult it can be to gamble online. It's harder than ever to find a safe casino, let alone make a deposit once you do.
You can thank our government for that. They first make it hard to deposit, then say gambling is illegal, rescind everything, and then leave it up to the individual states to decide.
So, how the heck are you supposed to know what's okay? How do you know what's legal, and what's not?
Gambling online in the US is a confusing thing, for sure. Our goal is to help clear things up.
SPS Approved Safest Online Poker Sites
Rank
Poker Room
Payment Grade
Bonus
Play Poker
UIGEA, Black Friday, Wire Act… What?
The first thing I want to explain is the major events that took place in the US. Things that people often get confused, such as the UIGEA, Black Friday and the Wire Act
Here's some background for each of those events, and how they affect online gamblers.
UIGEA
President Bush passed this law in 2006. It stands for: Unlawful Internet Gaming Enforcement Act.
Most people confuse this bill for making online gambling illegal. But that's not the case at all.
What the bill does do is prevent processors from completing transactions from the player to the casino. That means your bank is (unknowingly) breaking the law every time you use your bank card to fund your account.
Black Friday
The Black Friday event affect poker players, but you should know about it anyway. This is a prime example of the UIGEA in motion.
What happened is this; the DOJ indicted several poker sites on charges that included money laundering and fraud in April, 2011. This included PokerStars, Full Tilt, Ultimate Bet and Absolute Poker, among many others.
How these companies broke the law was by setting up shell companies to fool banks into processing their transactions. The banks thought they were processing payments for sporting goods or toys, when the payments were for poker. They also launched their own processing outfits.
The end result was the DOJ shutting them down, fining them, and forcing all but one (PokerStars) to close.
The Wire Act
This was first established in 1961. The DOJ and their lawyers revisited it following Black Friday. They came to the conclusion that they were wrong about the bill. Online poker and casino games weren't illegal after all.
So the Obama administration decided to allow each state to determine their gambling laws. That's why we're seeing individual states legalize online gambling in 2014.
US States Start to Legalize Online Gaming
Since Black Friday we've seen 3 states launch real money poker sites and casinos.
Nevada
Nevada was the first to launch a legal, real money poker site online. They now have 3 poker sites, with another one the way via their partnership with Delaware.
Delaware
Delaware launched 3 casinos at the end of 2013. Being a small state, no one expects them to do big numbers.
However, they've been working with other states to increase their player pool. They're expected to launch their first intrastate site sometime during summer 2014.
New Jersey
New Jersey was the last to launch their network of poker sites and casinos at the tail-end of 2013. Since they're the biggest state, many states and officials are looking to them to see what is possible with legalized gambling.
Other states are expected to pass legalized online gaming in the future. New York and Pennsylvania are both on deck. California has been in the news lately for their tribes finally coming to an agreement for what they should include in their bill.
We can expect to see more progress towards the end of 2014.
Some Differences Between Offshore and Legal Casinos
Some players have the choice now whether to play at a legal or offshore casino. I want to point out some of the differences between the two so you can make an educated choice.
Recourse
You won't have any at an offshore site. They don't abide by US laws.
But state casinos will. They have to. They have to jump through hoops and pay millions of dollars to the state to operate online. You can bet that if they were to screw players over, there would be fines dished left and right. You'd get your money back, too.
Taxes
Offshore casinos don't report income / taxes to the US government. As such, you can usually get away without paying taxes on your winnings.
That's not the case with legal poker sites. They have to report earnings for both them and you. So the IRS will know who was paid and how much. You'll be expected to pay taxes.
Banking
Funding your casino account is still difficult no matter where you play. The difference, though, is that legal poker sites try to find alternative banking methods for you to use. That's why we've seen e-wallets, like Neteller, reenter the US market. It will only continue to get better the more states legalize online gaming.
Consequences
More and more states are making it illegal for offshore casinos to continue operating in their state. Many are making it illegal for players, too.
Playing For Real Money: Getting Started
By now I hope things like laws and intrastate gambling makes more sense. At the end of the day, you're responsible for knowing your local laws and what's legal for you to do.
But many of you still want to play online for real money. So I'm going to help you with that too.
Keeping the above in mind, here are some tips for finding a safe, legit, US casino.
Play at a legal casino. If you live in New Jersey or Delaware, it makes more sense to play at one of their casinos.
If you can't, choose a reputable offshore casino. How do you know they're reputable? See if they're licensed, how your peers like them, and if they're blacklisted on any casino review portals.
Make sure you find a casino with a diverse game selection. Also make sure these games are tested regularly for randomness (which means they're fair).
You want to make sure the casino you play at has banking options you can use or get access to. We also prefer that they don't charge fees.
What are their promotions? Can you get free money, cash back, what? Also check their terms; avoid casinos that want you to wager 80x (or more) to clear a bonus. You'll end up spending 6-figures for a few hundred bucks in free money.
Check the domain name. Black Friday may not have happened if the poker sites were on domains with extensions other than .COM. If the casino has an extension like: .eu, .lv or .ag, you should be okay. At least your money won't be confiscated by the US government.
If all these things check out, then you can feel good about the casino. But always keep your ears to the ground, as things can change quickly for offshore casinos. That way you'll never get caught with your pants down and be out hundreds or thousands of dollars.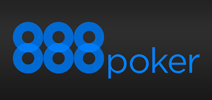 Large player traffic
Above average quality of games
Social, recreational player focused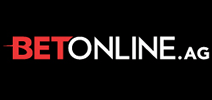 Third largest U.S. facing poker room with growing traffic.
Excellent and consistent payment processing.
Relatively juicy games.