Aria Poker Room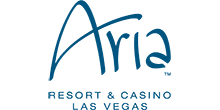 3730 S. Las Vegas Blvd
702-590-7230
General Info
Other Casino Features:
High-end food may be ordered to table and paid for with poker comps.
Pros & Cons
Excellent dealers and floor people
Spreads mixed games and Pot Limit Omaha
No jackpot drop
Charges for parking
Tables around rail can be smoky
Few low limit games
Aria opened the last live poker room on the Las Vegas Strip in December 2009.  It is owned by MGM Resorts.  It spreads 24 cash game tables.  The room expands with more tournament tables during the summer poker tourism season.
Aria is home to many of the high limit games in Las Vegas.  These are spread in the back room of the casino once known as Ivey's Room.  After Phil Ivey's problems related to Full Tilt Poker and other gaming problems, his name was removed from the high limit area, but the games that made the room famous remain.  Bobby Baldwin, the namesake of the Bellagio poker room, plays at Aria now.
The Aria poker room is located just inside the entrance by the parking deck.  This is incredibly convenient to local poker players.  The room is just below the escalators that lead from Monte Carlo.
Aria Casino and Poker Room Photos
Aria Cash Games
Aria offers a good amount of cash poker games:
24/7 Hold'em Cash Games
Aria spreads $1/$3 and $2/$5 No Limit Texas Hold'em action 24 hours a day.  The $1/$3 buyin is $100 to $300.  Players at $2/$5 may come into the game for $200-$1,000.
Players will find $5/$10 on weekends.  The buyin range is $500 to $3,000.  The busiest weekends will offer $10/$20 No Limit Texas Hold'em.  The buyin starts at $1,000.  There is no cap in this game.
Omaha Poker Tables
Aria is the home to Pot Limit Omaha in Las Vegas.  The $1/$3 game offers $200 to $500 buyins.  This game is often available 24 hours a day.  A weekend $2/$5 Pot Limit Omaha game is spread with buyins of $200 to $1,500.
Mixed Games and High Limits
The high limit area typically hosts mixed games.  These start at $9/$18.  Limits of $12/$24, $15/$30, and upwards of $100/$200 are common.  Mixed games include Omaha High/Low, Seven Card Stud, Seven Card Stud High/Low, Razz, Triple Draw, Badugi, and Razzdugi.  These are the craziest games spread anywhere in Las Vegas.  These games provide great action.  Time charges are standard in these games.
Aria Poker Tournaments
Aria offers two daily No Limit Texas Hold'em poker tournaments.  The buyin is $100+$25.  The dealers are awarded $3 out of the tournament buyin as a tip. 
Players start with 10,000 in chips.
Limits increase every 30 minutes.
This is one of the best structured tournaments in Las Vegas.
The start times are 11am and 7pm. Aria has been known to cancel the 7pm tournament on busy weekends.  This is due to the number of cash games running that do not leave room for tournament action. The 11am on Friday and Saturday is a $200+$40.
Aria Poker Promotions
Aria is one of just five Las Vegas poker rooms that do not take a jackpot drop.  For this reason, there are no poker promotions.  The other four rooms are Bellagio, Caesars Palace, Venetian, and Wynn.
Aria Casino and Poker Comps
Aria pays players $2 an hour in comps.  This goes up to $3 an hour between 5am and 10am.  While this sounds like a lot of cash in terms of comps, these may only be used at Aria for food or for tableside massages.  All restaurants are overpriced, even for Las Vegas standards.
Special Hotel Room Rates for Poker Players
Aria offers a special rate to poker players that give an average of at least five hours of cash game action per day.  Rates start at $99 on weekdays and $159 on weekends, depending on occupancy rate.  Some weekends are blacked out from the poker rate.
Environment
The poker room at Aria is among the most luxurious in Las Vegas.  The seats are as comfortable as the best office chair.  The tables are in top notch shape.  All have automatic shufflers.  The dealers are among the best in the industry, and they have to be, considering the ridiculous games they are trained to deal.  There are few poker tables in the world that offer the high end experience that Aria does.  Aria players may redeem comps for table massages, an added plus.
Aria uses the Bravo Poker system.  This is used to clock players into games and display the available games, seats open, and waitlists.  The Bravo Poker app may be used to find the cash games currently spread at Aria.
Food Options
All Aria food options are on the higher end.  Most may be delivered to the poker tables.  Expect to pay top dollar for this service.
Aria Poker Room Opinion
What We like about Aria
We feel that all players should experience the Aria poker room at some point during a Las Vegas vacation.  There are few dealer errors.  The drink service is exceptional, and all floor decisions are fair.  There are few poker rooms in the world that equal what Aria has to offer.
What We do not like about Aria
Our biggest issue with Aria is that MGM Resorts charge for parking.  This includes locals.  Players must give 75 hours of cash game action in a year to receive free parking.
Aria Poker Room FAQ
What cash games are spread at the Aria poker room?
Aria has plenty of poker action for players of all kinds. They offer $1/$3, $2/$5, $5/$10 No-Limit Hold'em, $1/$3, $2/$5 Pot-Limit Omaha, and many $9/$18 FL Mixed Games.
How many cash games typically run at night at Aria?
Aria offers $1/$3 and $2/$5 No Limit Texas Hold'em 24 hours a day. Weekends offer higher limit games.
What is the Rake at Aria Poker Room?
Aria rakes 10% up to $5 in rake at all cash games below $5/$10. A time charge is required in all high limit games.
Does Aria spread poker tournaments?
Yes. Aria offers two $100+$25 faily tournaments; starting at 11am and 7pm. They also offer higher limit tournaments on Friday and Saturdays starting at 11am, with a $200+$40 buy-in.
Do players earn comps while playing poker at Aria?
Yes. Aria pays players $2 an hour in comps. This goes up to $3 an hour between 5am and 10am.