Bellagio Poker Room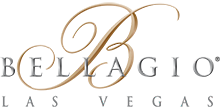 3600 S. Las Vegas Blvd
702-693-7111
General Info
Other Casino Features:
One of the best sportsbooks in Las Vegas is only steps away.
Pros & Cons
Highest limit games in Las Vegas
Comfortable, spacious seating
No jackpot drop
Some floor staff can be arrogant
Drink service is inconsistent
Charges for parking
The Bellagio opened on October 15, 1998 on the former site of The Dunes.  It is best known for its fountains located in the front of the property along the Las Vegas Strip.  The free show is a main attraction for the MGM Resorts property.  The conservatory and botanical gardens is another feature that attracts visitors.  The display changes with every season.
There are 37 tables in the Bellagio poker room.  This makes it one of the largest poker rooms in Las Vegas.  It offers Bobby's Room, named after Bobby Baldwin.  Two tables that specialize in very high limit action are in this room.  This room is closed to most patrons and has an employee by the door to prevent railbirds, although players may view the tables through windows.
There is a separate area for middle limit games.  It is elevated and away from the main poker floor.  It is more spacious than the standard poker room area that has its own podium for player check in.
Bellagio Casino and Poker Room Photos
Bellagio Cash Games
Bellagio offers the widest variety of cash games in Las Vegas.  Players will always find 1/3, 2/5, and 5/10 No Limit Texas Hold'em.  The buyins are $100-$300, $200-$500, and $400-$1,500, respectively.
Bellagio is home to the most Fixed Limit Hold'em action in Las Vegas.  The base game is 4/8.  Players will also regularly find 10/20 and 20/40 available.  High limits are spread in Bobby's Room when there is enough interest.
Pot Limit Omaha High is available during busy times at 2/5 and 5/10 blinds.  A 20/40 Seven Card Stud High game is often found at the Bellagio poker room, as is a 40/80 Omaha High/Low.
Bobby's Room can have limit games up to 300/600.  It may be Fixed Limit Hold'em, Omaha High/Low, Seven Card Stud, or a variety of mixed games.  Players looking to join the tables in Bobby's Room will need to bring at least $20,000.  A separate podium and brush is assigned to Bobby's Room.
Bellagio Poker Tournaments
There is a No Limit Texas Hold'em tournament daily at 2pm.  It has a $170 buyin with an additional $30 admin fee.  Players start with 12,500 chips and levels go up 30 minutes.  There are also regular series events, including the World Poker Tour and Bellagio Cup.
Bellagio Promotions
Bellagio does not take any promotional drop; therefore it does not offer any promotions.  Players that average five hours of play each day qualify for the $129 weeknight and $179 weekend hotel rate.  Players earn $2 an hour when clocked in with their MLife card at cash games.  Comps may be used for food and table services, including massages. Players that give 75 hours of cash game action in a year receive free parking.
Environment
The Bellagio poker room is still one of the most luxurious in Las Vegas.  The room was reconfigured in 2014 to help create more space between tables, solving a common complaint about how cramped it was.  All tables have automatic shufflers and extremely experienced dealers.  The Bravo Poker system is used to check players in and display available games.  The games run very smooth and fast.
The poker room is located right by the sports book.  The restrooms are also nearby.  The biggest nuisance in the room is along the rails where smokers and those waiting in line for the buffet can be annoying.
Drink service is adequate, but not fast.  Players will find water and coffee within the poker room.  Players can get massages at the table with comps.
Bellagio Poker Room Opinion
What We like about Bellagio
The Bellagio poker room is a great choice for players of all limits.  It does have a level of snootiness that may turn off some players.  It has certainly earned the right to be high on itself since it often has more games running than any other Las Vegas poker room.
What We do not like about Bellagio
Bellagio charges for parking.  This includes locals.  Players must give 75 hours of action in a year to achieve Pearl status that offers free parking at MGM Resorts casinos.
Bellagio Poker Room FAQ
What cash games are spread at the Bellagio poker room?
Bellagio spreads cash games across all of their 37 tables, ranging from low to high limits. They offer Hold'em, Omaha, and many other poker games.
How many cash games typically run at night at Bellagio?
Bellagio offers plenty of nightly cash games at most of their tables.
What is the Rake at Bellagio Poker Room?
Bellagio rakes 10% up to $5 in all cash games.
Does Bellagio spread poker tournaments?
Yes. Bellagio has a $170 No Limit Texas Hold'em tournament daily at 2pm.
Do players earn comps while playing poker at Bellagio?
Yes. Players earn $2 an hour when clocked in with their MLife card at cash games.