Wynn Las Vegas Poker Room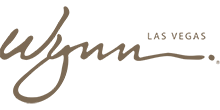 3131 S. Las Vegas Blvd
702-770-7654
General Info
Other Casino Features:
Wynn's high-end amenities, including its sportsbook, shopping and restaurants, add to the resort experience.
Pros & Cons
Nicest poker room in Las Vegas
No jackpot drop
Wide variety of games
Charges for parking
Location in Encore less convenient than old Wynn poker room
Wynn Las Vegas opened in 2005 on the former site of the Desert Inn.  The poker room became an instant success.  It took players away from Mirage, a hotel originally designed by Steve Wynn that was once the largest poker room on the Strip.
The poker room action has waned in recent years.  This may be due to the lower demand for poker in Las Vegas.  There were also some player complaints about management that is no longer in charge of the room.  The Wynn poker room is currently on an upswing, possibly due to the new management team.
Poker Room Moved to Encore
The poker room moved to Encore in May 2016.  This increased the room size from 25 to 28 tables.  The Encore poker room is now located near the high limit table game area.  While the room is nicer, management decided to raise the rake to $5 to help cover some of the costs, it seems.
The poker room has two sections.  One is for the standard games.  An elevated area hosts higher limit games.
Wynn Casino and Poker Room Photos
Wynn Poker Cash Games
Players will always find $1/$3 and $2/$5 No Limit Texas Hold'em.  The $1/$3 buyin range is $100-$500, while $2/$5 offers $200-$1,500 limits.  Weekends spread a single $5/$10 with a $500 min and no cap.  A $10/$20 No Limit Texas Hold'em game is spread during the peak summer months.
Pot Limit Omaha returned to Wynn and Encore in 2016.  Limits of $1/$3, $2/$5, $5/$10 and $10/$25 are spread from time to time.
Groups bring mixed games to Wynn from time to time.  Games generally include stud and triple draw variations.  The typical limit is $6/$12 or $12/$24.
Wynn Poker Tournaments
Wynn spreads two daily No Limit Texas Hold'em tournaments.  There is a $125+$15 at noon Monday through Thursday.  On Friday and Sunday, it is a $180+$20 with a $10,000 guarantee.  On Saturday, this tournament is $200+$25 with a $25,000 guaranteed prize pool.  Players start with 10,000 chips in all tournaments.  Unlimited rebuys and late registration are available until the end of the first break.
Wynn Classic
The Wynn Classic runs several times each year.  Most events are No Limit Texas Hold'em.  One or two tournaments are not Hold'em.  These are mostly Pot Limit Omaha or Omaha High/Low.  Buyins generally start at $550.
Wynn Poker Promotions
Wynn is one of just five Las Vegas poker rooms that do not take a jackpot drop.  For this reason, there are no promotions.  There are a couple of perks.  One is that poker players that give an average of six hours of action receive a hotel discount.  The rate is $119 on weeknights and $199 on weekends.  Players receive $2 an hour while giving cash game action.  These comps may be used for food, spa services, or at the hotel.  Comps must be written by the manager on duty.
Environment
The Wynn poker room is one of the most luxurious in the world.  The chairs are as comfortable as one can expect anywhere.  The tables are kept in exceptional condition.  Most amenities are brand new as of May 2016. The dealers are among the best in Las Vegas.  This helps with noise and smoke.  All tables include the Bravo Poker system and automatic shufflers.  Players can check out the cash games running at Wynnpoker.com.
Food Options
All of the Wynn food options are sit down restaurants.  There is a wide variety of these establishments that range from the 24-hour café to upscale dining.  These are all expensive and that is why players receive $2 an hour for comps.  The Fashion Show Mall across Las Vegas Boulevard offers a food court with affordable fast food options.
Wynn Poker Room Opinion
What We like about ROOM
We like the Wynn poker room because it does not take a jackpot drop. The new room is extremely nice. The games attract loose tourists and locals that are not among the most serious in the city. 
The room is managed well and dealers are all competent.  If you are looking for a quality poker room, look no further than the Wynn.
What We do not like about ROOM
Unfortunately, it has a $5 rake.
Wynn Poker Room FAQ
What cash games are spread at the Wynn poker room?
Wynn poker room spreads $1/$3 and $2/$5 No Limit Texas Hold'em. You can also find $1/$3, $2/$5, $5/$10 and $10/$25 PL Omaha cash games. Mixed games tend to have $6/$12 or $12/$24 limits.
How many cash games typically run at night at Wynn?
Wynn has 5-10 cash games being played at any given time during the night.
What is the Rake at Wynn Poker Room?
Wynn rake 10% up to $5 in all cash games. This was raised from $4 when the poker room moved from Wynn to Encore.
Does Wynn spread poker tournaments?
Yes. Wynn has two daily NL Hold'em tournaments. They also have their very own Wynn Classic poker tournament once a year.
Do players earn comps while playing poker at Wynn?
Yes. All players earn $1 an hour in comps.