BetonSports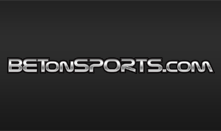 1999
2006
Out of Business
Paid 4.63 cents on the dollar
Antigua
Misappropriation of player funds, federal indictment
BetOnSports was a sportsbook that offered online poker as an afterthought.  The site use a turnkey version of Dobrosoft software, something common at the time.  The poker site had a low level of traffic for its era.  It attracted mostly casual sports bettors that were looking for some action between games.  The tables were loose due to this.  BetOnSports shuttered in 2006 after officers in the company were arrested in the U.S. for violating gambling laws.
More About BetOnSports
Screenshots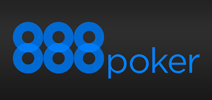 Large player traffic
Above average quality of games
Social, recreational player focused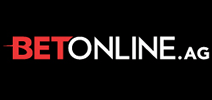 Third largest U.S. facing poker room with growing traffic.
Excellent and consistent payment processing.
Relatively juicy games.
BetOnSports History
BetOnSports offered poker as a secondary product behind its bookmaking operation.  The site launched poker in 2004.  It used Dobrosoft software.  The poker site never reached critical mass.  It was more of an afterthought.  The U.S. Justice Department became interested in the sports betting segment of the operation.  Online poker players got caught up in the sting and lost most funds on deposit.
Officers Arrested
David Carruthers was the CEO of BetonSports. Carruthers started his career in gaming at Ladbrokes where he gave the company 24 years of service. Carruthers accepted the CEO position with BetonSports in 2000. On July 16, 2006, he was arrested while changing planes in Dallas, Texas. He was on his way back to Costa Rica, where the company headquarters was located, after attending the annual meeting in London. In April 2009, Carruthers pleaded guilty to racketeering and was sentenced to 33 months in prison.
Gary Kaplan was the founder of BetonSports. On March 28, 2007, Kaplan was arrested in the Dominican Republic based on charges that were unsealed in the Eastern District of Missouri related to racketeering and violating the Wire Act of 1961. In August 2009, Kaplan was sentenced to four years in prison.
BetonSports Closes
On August 10, 2006, BetonSports announced that it would close. This was due to the pending legal action taken against its officers. It also found that many processors refused to do business with the sports book and had locked their ewallet processing accounts. In addition to the issues related to locked accounts, U.S. authorities sought $4.5 billion is asset forfeitures from 11 people associated with BetonSports.
Bailout
Betcris, a well respected sports book, entered into negotiations with BetonSports in an attempt to pay their Costa Rican employees as well as bailout players. A bailout for U.S. players was never successful. BetonSports did offer players outside the U.S. the chance of recovering their balances. Non U.S. player balances were transferred to Betcris. Players had the option of either wagering their existing balance 10 times to have the ability to withdraw or make a deposit matching their balance and have a five times wager requirement.
Liquidation Settlement
BetonSports players in the U.S. were forced to enter a remission process through Kurtzman Carson Consultants. The liquidation process took four years. In July 2011, players in the U.S. that applied for a refund were paid 4.63% of their available balances. That was all that was left after liquidating the BetonSports assets and paying attorney fees, court costs, and liquidation costs. Players were given until September 28, 2011 to cash their checks. All checks that were not cashed by that date were voided.
Issues Before Liquidation
While BetonSports was publicly traded, it was not a well respected brand. The company was involved in several scandals. The company was accused of copying the sportsbook review site Sportsbookreview.com. They then created a recommended list of sports books that included their brands on their website Sportsbookaudit.com. The company was accused of slow paying customers as early as 2004. A marketing director was also accused of taking illegal kickbacks. There were also reports of fraud and embezzlement by senior management. In addition to these issues, there were many customer service complaints.
Lessons Learned From Failure of BetOnSports
BetOnSports had all the looks of a legitimate operation.  It was licensed in Antigua, one of the most respected jurisdictions at the time.  The company was publicly traded in London on the AIM, another sign that there should be no trouble.  BetOnSports opened in 1995 as a phone betting operation so it has more than 10 years in business before it failed.  The lesson learned is that there is never a time to keep life changing money on an offshore sports betting site, no matter how financially strong it appears.
Another important lesson for players outside the U.S. is to keep money away from sites that accept Americans without proper licensing.  This keeps players from jurisdictions where gambling is legal away from potential legal action.
BetOnSports did not have much of a reputation in the sports betting world.  The company was accused of plagiarism.  It also published a shill sports betting watchdog site that referred players to its sites.
What BetOnSports Was Like
BetOnSports was mostly a sports betting operation.  It included sites like MVP Sportsbook, BettorsTrust, EasyBets, V-Wager, Gibraltar, and Millennium Sportsbook. Many of these were well known books in their day.
The poker site that serviced these sportsbooks was distributed by Dobrosoft.  The software was simple and adequate.  Dobrosoft was the only platform on the market that had the functionality to allow players to straddle under the gun and chop blinds if everybody folded to the last two players.
The only games that received much action were fixed and no limit Texas Hold'em.  The limits were mostly in the micro limit area.  BetOnSports offered Big O, a five-card Omaha game.  It was available in high and high/low formats.  No other poker site offered the game at the time, even those powered by Dobrosoft.
Where Are BetOnSports' Components Today?
The BetOnSports Dobrosoft poker platform is still in service today.  It operates the Winning Poker Network.  David Carruthers, the CEO that was imprisoned for his role at BetOnSports, currently lives in the United Kingdom. While the poker software is still alive, the Big O game never resurfaced.
Scandals Related to BetOnSports
Snapshot
Player Funds Lost?
Yes
Last Payout:
2011
Additional Resources:
Flushdraw
The collapse of BetOnSports was not related to any other failed poker sites.  However, several failed sites used the same Dobrosoft platform.  Many licensees failed due to poor financial strength going into the online poker venture.
BetOnSports Player Impact
BetOsSports players had deposits stuck in limbo for five years.  CEO David Carruthers was arrested in July 2006.  Players did not receive checks until July 2011.  Players had to file an application for the funds.  The settlement only paid $.0463 on the dollar.  This made it so that most players did not bother to claim the lost funds.
Related Failed Sites
BetOnSports Timeline
BetOnSports launches phone sports betting operation.

BetOnSports unveils new sports betting website.

BetOnSports opens poker site.

CEO David Carruthers arrested changing planes in United States, site shutters.

BetOnSports founder Gary Kaplan pleaded guilty to role in BetOnSports, sentenced to four years in prison.

Carruthers pleaded guilty to part on BetOnSports.

Carruthers sentenced to 33 months in prison.

Carruthers released from U.S. prison after serving 14 months.

BetOnSports players receive 4.63% of funds, assuming an application was filed.

Kaplan released from prison.
BetOnSports FAQ
When did BetOnSports launch?
BetOnSports took its first phone bet in 1995. They launched their website in 1999.
When did the BetOnSports poker site open?
They opened the poker site in 2004.
What poker software did BetOnSports use?
BetOnSports used the Dobrosoft poker platform.
Do any poker sites still use Dobrosoft?
The Winning Poker Network uses a platform with roots that trace to Dobrosoft.
Did BetOnSports players ever get paid?
Players received $.0463 on the dollar.
When did BetOnSports close?
BetOnSports closed in July 2006.