Futurebet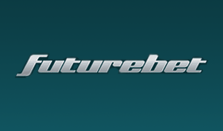 2002
Scam Still Open
Scam still open and stealing with a casino and sports betting products
Kept by company, players never paid
Kahnawake Gaming Commission
Scam company
Futurebet was/is a group of poker, casino and sports brands which have left a trail of stink wherever they have went. As far as their online poker impact, they have run major scams on both the Ongame and Dobrosoft Networks. These actions may very well make them one of the biggest scams in online gambling history and should be 100% avoided wherever they decide to open up a brand next.
Screenshots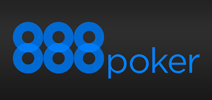 Large player traffic
Above average quality of games
Social, recreational player focused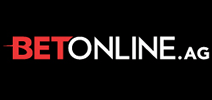 Third largest U.S. facing poker room with growing traffic.
Excellent and consistent payment processing.
Relatively juicy games.
Futurebet History
Futurebet specialized in sports betting in its early days.  The company branched out into online poker in 2005.  The company never had a good reputation in terms of paying winners.  That carried over to its online poker product.
Futurebet's online poker product was licensing skins on the Ongame Network.  Futurebet banked all deposits for the operation.  The company charged its partners for turnkey sites.  Futurebet took off with the money paid by its licensees as well as what belonged to players.
The company doubled down on its online poker scam after Ongame booted it off the network.  Futurebet acquired Dobrosoft.  It renamed the platform Digital Gaming Network.  It pulled the scam once again.  It even ran off with the bad beat jackpot drop money.  Dobrosoft also said that Futurebet never fulfilled its obligation to pay for the software it was repossessed.
Futurebet Operations
Futurebet is one of the biggest scams in online gambling. The site primarily operates online sports books, but also operates casino and poker rooms. The company has been known as Global Interactive, iGaming Software and Gametech Solutions over the years, but most industry observers still refer to the group as Futurebet.
Futurebet licenses skins to unsuspecting owners promising quick profits. The company maintains all banking and support for its skins. Virtually all Futurebet licensees eventually get stiffed and so do their players.
The company was launched in 2002 and pulled scams on unsuspecting sports bettors for years until it decided to branch into online poker in 2005. Ongame licensed Futurebet and allowed it to sell micro skins on the network. This meant that Futurebet was allowed to sell turnkey sites on the Ongame Network.
This was an inexpensive way for people wanting to get into the online poker boom to buy a skin on the popular Ongame Network. All of these buyers got swindled. The list of victims included entrepreneurs, affiliates and even Daniel Negreanu's Full Contact Poker. Most of the other Futurebet Ongame skins were not well known brands. The list includes Carnaval Poker, Pokes Poker, Bayou Poker, Pure Poker and Revolutionary Poker.
On October 26, 2006, the Ongame Network kicked Futurebet off of the network. This was due to its slow paying of players. Ongame did nothing to help players get paid and claimed no responsibility for the thousands of players that were waiting months to receive their withdrawals. This date was also just weeks after the Ongame Network banned U.S. players, which were heavily marketed by Futurebet and its licensees.
Digital Gaming Network
Futurebet decided to purchase its own network. It agreed to buy the Dobrosoft Network and renamed it the Digital Gaming Network. That platform was once used by several standalone rooms. The unpopular standalone rooms either closed or moved to bigger networks. The remaining skins moved to one platform using Dobrosoft. Poker World was the flagship of this network.
Futurebet took over Dobrosoft and agreed to make regular payments. According to Dobrosoft's founder, Futurebet made one payment and stopped. Dobrosoft's founder repossessed the site after six months of nonpayment by Futurebet.
It was discovered that Futurebet had raided player funds. The company even stole the bad beat jackpot contribution. Poker World moved its players to the Cake Network. Poker World not only paid players their balance, but they even refunded players' contribution to the bad beat jackpot.
Futurebet continues to sell licenses to companies that do not know about its past. It currently operates a number of skins on the Merge Gaming Network. The constant rebranding continues to fool potential marks.
Lessons Learned From Futurebet Failure
Futurebet operated two online poker scams.  One was a white label business on the Ongame Network.  All skin owners, players and affiliates got stiffed.  It later bought the Dobrosoft online poker platform.  Futurebet stiffed the software provider, skin owners, affiliates and players.  Dobrosoft took the platform back after it did not get paid.  The lesson learned is to avoid any Futurebet poker room, casino or sports betting site.  This includes Oddsmaker.ag.  Note that Futurebet does business under other names that include iGaming Software, Global Interactive and Gametech Solutions.
What Futurebet Poker Sites Were Like
During the Ongame Network scam, the sites looked just like other skins on the network.  The brand names were mostly unrecognizable, although one was Full Contact Poker, which belonged to poker pro Daniel Negreanu.  After these sites failed and Futurebet didn't pay anybody, these skins were moved to Dobrosoft.  The sites looked just like other Dobrosoft skins with little traffic.  The software was simple but offered straddle and blind chopping options.
Where Are Futurebet's Components Today?
Futurebet's Ongame platform is still used by that network.  The Dobrosoft platform was recovered by the manufacturer.  It now powers the Winning Poker Network.  Futurebet and its future companies currently operate a sports betting and casino platforms.
Scandals Related to Futurebet
Snapshot
Player Funds Lost?
Yes, except for Poker World players.
Last Payout:
2007
Futurebet has been one gigantic scandal during its entire existence.  It has stiffed nearly every player, affiliate, skin owner and affiliate it ever encountered.  This goes beyond just the poker product.  The scam continues today.
Futurebet Player Impact
Nearly every player that has ever deposited into a Futurebet site had their money stolen.  It has been a near 100% loss of player funds and it continues to this day.
Related Failed Sites
Futurebet Timeline
Futurebet opens as a casino and sports betting site.

Futurebet enters partnership with Ongame to sell white label skins.

Ongame kicks Futurebet off the network.

Digital Gaming Network closes, stiffs players.

Futurebet now goes by different names, Global Interactive, iGaming Software, and Gametech. Warning to all players about these sites.
Futurebet FAQ
When did Futurebet open its doors?
Futurebet launched in 2002.
When did Futurebet get into the poker business?
Futurebet opened its Ongame skin in 2005.
When did Futurebet leave the Ongame Network?
Ongame booted Futurebet from the network on October 26, 2006.
When did Futurebet open on Dobrosoft?
Futurebet acquired Dobrosoft in 2006.
What did Futurebet call the Dobrosoft Network?
The network name was changed to the Digital Gaming Network.
When did the Digital Gaming Network close?
The Digital Gaming Network closed in January 2008.
What is Futurebet called today?
Global Interactive, iGaming Software and Gametech are names that Futurebet goes by today.
What is the main Futurebet site?
Oddsmaker.ag is the flagship of the Futurebet brand.