Bovada Poker Players in Five States Unable to Transfer Accounts to Ignition Casino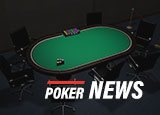 Bovada announced that its online poker room will close on September 30.  Players with accounts there that wish to remain on the site may transfer their account balances to Ignition Casino, which is a skin on the network. Existing players are offered bonuses to create an account at Ignition Casino.
Players in 45 states will notice little difference between Bovada and Ignition Casino.  Both offer credit cards and Bitcoin for deposits.  Bitcoin, checks and bank wires are available as withdrawal methods.  The same fees apply to transactions at Ignition Casino as they did at Bovada except that free check withdrawals are not as frequent.
Players in Delaware, Maryland, Nevada, New Jersey and New York are not happy about the move from Bovada to Ignition Casino.  This is due to the lack of grandfather status.  Bovada does not accept new players from these states but those that had an account before the policy change were permitted to stay on the site.
That is not the case with the move of poker players to Ignition Casino.  Players in these five states may not transfer their accounts.  They will be banned from playing poker on the network after Bovada ceases the product on September 30.  The casino and sports betting products will still be available to these players.
Why Did Bovada Transfer Poker to Ignition?
There is no official answer as to why the Bovada brand is leaving online poker.  The move was reported as a sale, however, there is plenty of evidence that this is a launch of a sister site under a different brand.  Ignition Casino and Bovada have identical website designs.  There is a blackjack game previously exclusive to Bodog and Bovada that is offered by Ignition Casino.  Betting Partners is the marketing arm for Bodog and Bovada.  Ignition Casino uses Betting Partners for its affiliate program.
It is no secret that Bodog and Bovada have been conflicted with its poker product.  It is the largest platform that serves the U.S. in terms of cash game traffic.  Poker is a money maker for Bovada, however, it is also a place where casino and sports fish lose money to professional poker players.
Bodog and Bovada have implemented several features in an attempt to prevent this.  This includes anonymous tables, the removal of waitlists and a four-table cap.
Ignition Casino does not offer sports betting.  This means that sports bettors at Bovada will need to make a separate deposit at Ignition or another poker site.  This may eliminate some of the impulse action at the poker tables by players that would likely eventually lose their deposits in Bovada's online casino or sportsbook where it would not have to be shared.
Regulated State Players Have Reason to Move Action to Regulated Sites
This move may be a positive for the online poker legalization cause.  Players in Delaware, Nevada and New Jersey have access to legal online poker.  There are licensed sites in all three states.
Many players in these states decided to stay at Bovada due to the network size when compared to the smaller regulated sites.  Winning Poker, the next largest U.S. site, is half the size of Bovada, according to PokerScout.  This may give players in Delaware, Nevada and New Jersey a reason to give action to those states' legal sites.  This in turn could give those sites an uptick in traffic and revenue.  The lack of both has been a reason cited for the slow expansion of online poker into other states.
John Mehaffey – @john_mehaffey