Changes to 2017 World Series of Poker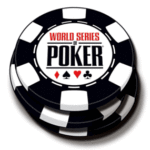 The World Series of Poker is just two weeks away.  Organizers released information on several changes that will occur for the 48th World Series of Poker, held at Rio just west of the Las Vegas Strip.
ESPN Feature Tables Move to Brasilia Room
ESPN will move its three feature tables from the Amazon Room to the Brasilia Room this year.  This will include seating around the main stage similar to what was found in the Amazon Room in the past.  The number of tables in the Brasilia Room will drop to 30.
Amazon Room Becomes Day One Venue
With the removal of the feature tables, stage and stands, the Amazon Room will now have a capacity of 180 tables. This makes it the perfect fit for all Day 1 action.  This will include morning and afternoon starts on most days.  Restarts will usually begin in other rooms with lower capacity.
High Limit Cash Game Lounge
The Pavilion Room will be home to 91 cash game tables, including the new King Cash Game Lounge.  This is where the highest limit games at the World Series of Poker will be spread on 15 tables in a separate area of the Pavilion Room.  The area is sponsored by King's Casino, a WSOP Europe partner.  The Pavilion Room stage will be converted into a food and drink area where players can take a break from the poker action.
Miranda Ballroom Grows
The Miranda Ballroom will increase its table number to 45.  This is where many of the Daily Deepstacks will be held.
Media Changes
Poker Central will stream daily action from Rio for the World Series of Poker.  ESPN will broadcast the Main Event daily with 40 hours of coverage.  The "November Nine" has been dropped.  The Main Event's final table will start two days after the tournament is reduced to nine players.
PokerNews is once again covering the live updates of the World Series of Poker.  This includes the MyStack app returning where players can update their chip stacks in real time during any event.
Credit Card Limit Raised
The credit card limit for entry into World Series of Poker events was raised from $1,500 to $10,000.  Credit cards must be used on the Bravo Poker Live app or at a FasTrac kiosk.  The World Series of Poker cage will not take credit cards.