Comparing Bovada to U.S. Regulated Poker Sites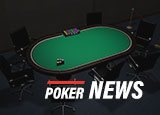 There are players in the U.S. that prefer to keep online poker unregulated. Some players that feel this way fear being ringfenced within small state borders, which would create insufficient player pools for a reasonable level of action. Others are concerned about payment processing and geolocation issues that plagued regulated U.S. online poker in its infancy. There are also players that do not want wins and losses to be closely tracked like they are at regulated poker sites.
Bovada is the largest offshore U.S.-friendly site, according to PokerScout. It is a skin of the Bodog Poker Network. Bovada only accepts U.S. players. It processes payments to winners within a few days in most cases. It is by far the top choice for American poker players.
Bovada stopped accepting new players from regulated states, as well as ones with a history of investigating online gambling cases. This forced some players to patronize regulated poker sites, whether they wanted to or not.
Advantages Bovada Has Over Regulated Sites
Bovada is the third largest poker network in the world. Bovada is three times larger than second place in the unregulated U.S. market, according to PokerScout. It averages 1,700 players and peaks around 3,500 players. That gives it a massive traffic advantage over sites in Nevada and New Jersey. It is about 10 times bigger than WSOP.com in both Nevada and New Jersey, as well as the Borgata/Party network.
The high number of players at Bovada is even more astonishing when considering the fact that virtually all of the players on its network are Americans. In addition to Bovada's exclusivity to U.S. players, Canadians and a few Asian countries also have access to the Bodog Poker Network.
It isn't just Bovada that is larger than licensed sites available to players in Delaware, Nevada and New Jersey. Chico and Winning Poker are three to four times larger than any regulated U.S. poker site.
That traffic is a big deal and the single most important issue to many U.S. players. This liquidity creates better table selection, as well as higher tournament prize pools.
Offshore sites do not have to put customers through a verification process. This means not having to give a Social Security Number or giving the correct date of birth.
The minimum age is typically 18 at offshore sites. At licensed U.S. sites, it is 21. Players at offshore sites do not have to deal with getting dropped due to geolocation issues, although that process is drastically improved since online poker launched in the U.S. in 2013.
There are other issues players should consider. Regulated U.S. sites win in every other one of these categories.
Where Regulated Sites Beat Offshore Ones
Payment processing is the number one way regulated sites beat offshore ones. Most deposit options at fully legal sites do not have a deposit fee attached. There are also more options. Players can use electronic checks that take cash directly out of a bank account.
Cash can be deposited at casino cages located at nearby casinos. PayPal is now available at legal U.S. sites.
It is nearly impossible to deposit at an offshore site without paying a deposit fee. There is a 3-5% fee on credit cards. Prepaid debit cards have a fee attached on top of what the offshore site charges. Cash transfers tend to have a $10 to $15 fee at offshore sites.
The real convenience comes with withdrawals. Players at regulated sites can get withdrawals in cash in about one day. Electronic checks take about three days. Checks by mail take about one week. Some ewallets are also available for withdrawal. These include PayPal, Skrill and Neteller. There are no fees associated with any of these transactions at regulated U.S. sites.
Offshore sites like Bovada offer checks and bank wires that take one week or more to arrive, as well as cash transfers that are processed in a day or two.  Some sites have a debit card option that is processed in a few days. All offshore options have fees that are often $50 or higher, although some sites like Bovada and the Winning Poker Network offer one free withdrawal per month.
While some players are not comfortable with the document check a player must submit to when creating an account at a regulated site, this has some positive aspects. It prevents underage players from creating accounts. It also stops fraudulent financial transactions and identity theft.
Problem gambling features are available at all regulated sites. Players can opt out of online poker permanently or for a period of time. This gives players a chance to cool down during a downswing or completely walk away without any further temptation. Another use of this feature is to block an account while the player is on vacation. This keeps it safe while the account is idle. Offshore sites do not typically offer this type of feature.
Security at regulated sites is much higher. Criminals face charges when committing fraud at regulated sites. This has occurred in New Jersey. It acts as a deterrent to potential cheaters. There are actual repercussions when getting caught. There is little disincentive to cheat at offshore sites. The only risk is getting funds locked. Cheaters at offshore sites never have to fear going to prison or paying back stolen funds already withdrawn from the site.
If there is a player dispute at an offshore site, the player is out of luck. The site always wins. Offshore gaming commissions are useless. The gaming commissions in Nevada and New Jersey are the same ones that oversee the bricks-and-mortar industries. The Delaware Lottery resolves interactive gaming disputes in that state.
Player funds on deposit at regulated sites are guaranteed. The funds are held in segregated accounts. History shows that offshore sites will close up shop without notice. Cereus ran off with about $50 million in player funds. Lock Poker stole $15 million. Those are far from the only ones.
You can always be sure of a fair game at regulated sites. The random number generators and software are tested for security by the state gaming commissions. Offshore sites that still operate in the U.S. have no oversight at all. There have been insider cheating scandals at three separate sites – Absolute Poker, UltimateBet and Pit Bull Poker – where employees could see the hole cards of customers. This caused tens of millions of dollars in losses. That could never happen in Delaware, Nevada and New Jersey.
Most Offshore Sites Are Ethical
There are many reasons to enjoy offshore sites that still operate in the U.S. market. Many of these online poker rooms operate as ethically as any licensed one. In the long run, players are safer if states regulate the activity. This weeds out operators that are incompetent or unethical. In a perfect world, those types of companies would not exist. As our failed poker room list shows, too many people in the past have taken advantage of this scenario.
Author: John Mehaffey