Full Flush Poker offline, domain listed for sale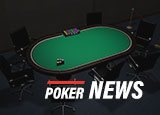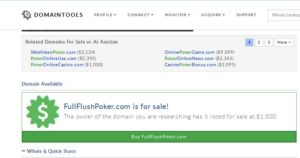 Full Flush Poker went offline unexpectedly on Friday. It remains down as of Sunday morning. Full Flush Poker is the flagship of the Equity Poker Network.
Full Flush Poker has not made any public statements since the downtime began. Players sent more than 20 tweets to Full Flush Poker's Twitter account over the weekend. None of these complaints have received a response.
The Full Flush Twitter account's last action was on September 27. The company's Facebook page is also silent on the matter.
Safest Poker Sites contacted live support late Saturday afternoon. We were told that the network experienced a problem with a software update. The platform and related websites were taken offline to address the issue and there was no estimated time for it to be fixed, according to the site representative.
An attempt to reach Full Flush support by phone late Saturday night was unsuccessful. While the listed phone number was still operational, the call was sent to an automated system and placed on hold. It was never answered.
Full Flush Websites Down
Full Flush Poker uses both a .com and .eu domain. Neither is functional. Most poker site outages only involve the game server and not the content on related websites.
Both domains give a support phone number with a Dallas, Texas area code, a live support button and a contact form. There is also text that states, "Nothing Found – It seems we can't find what you're looking for. Perhaps searching can help."
This is the only page currently on either domain. Direct links from Google to any other page lead to a 404 error that states, "The requested URL was not found on this server."
The support function is capable of finding default WordPress pages but nothing that resembles content that was previously available on the domains when Full Flush Poker was operational.
Fullflushpoker.com domain listed for sale
The Fullflushpoker.com domain is for sale for $1,500, according to Domaintools.com and Afternic.com. An IP address search shows that the site is still hosted in Curacao.
The .eu domain has not seen a change since April 1, 2016, according to Eurid.eu. The site is hosted by Godaddy, according to whois records.
Heritage Sports left Equity Poker
Heritage Sports is a well-respected offshore sportsbook that operated an Equity Poker skin. The company shuttered its poker site Friday at the same time that the network went offline. Heritage Sports' poker software no longer connects to a server. The poker page was removed from its website and the link to it is no longer displayed on its header.
Full Flush Poker license suspended
Records showed that Full Flush Poker's license was still valid on Saturday.  Curacao regulators changed that status to suspended on Monday. Safest Poker Sites reached out to Curacao for comment on Saturday but did not receive a response.
(The above section was updated on 10/3 to reflect the license status change.)
Full Flush Poker struggled to pay players before going offline
Full Flush Poker has processed few cashouts in 2016. Nearly all of these transactions were cash transfers in amounts around $300. Check and ewallet withdrawal requests have been pending for as long as one year, according to player reports.
Full Flush Poker received a D- in our September payment processing report. It has received this mark since April 2016.  Full Flush Poker has not earned a grade above D+ since October 2015.
John Mehaffey – @john_mehaffey