Future Catalysts for Online Poker Growth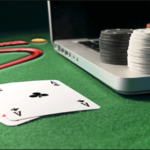 It is no secret that online poker is on the decline. The main reason for this is the lack of U.S. players in the system. Another reason for the decline is that regulation in other countries separate players from the international player pools.
These are not the only issues affecting online poker traffic throughout the world.
Lack of U.S. Players in World Markets
The biggest issue facing the world's online poker industry is the lack of U.S. players involved in international networks. About 20% of the players at PokerStars before Black Friday were American. Half of Full Tilt's players were from the US, while about 80% of those at Cereus were.
American online poker players are known as loose and full of action. The lack of these players at European sites, not only hurts traffic, but the amount of money Americans bring to those tables.
How To Get US Players Back into the Online Poker World
The solution is to find a way for U.S. players to get back into the world's online poker ecosystem. This is a long way from happening, at least on a regulated level. Only three states have legalized online poker. None have any immediate plans to permit players to access international sites if the federal government would ever permit it.
European Ringfenced Markets
France, Italy and Spain all regulated online poker. All three of these countries made the same two mistakes. One involved ringfencing players within each country. These players cannot access international sites. This causes serious issues with liquidity. Each country only has enough players to support a couple of poker sites.
There are talks of these countries pooling players. This would help players in these countries. The ultimate goal should be to drop the segregated online poker borders and permit these players to access the entire European market.
Taxes in Ringfenced Markets
Another issue is the high tax rate. France taxes an effective rate of 37% on poker rake. Spain and France are about half that amount. This causes sites to pass on some of these costs to customers. For example, PokerStars rakes 6.5% in these countries.
France is taking some steps to address the tax issue. There are some talks in reducing the rate to make the industry healthy. There is also a possibility that the ring-fenced countries will permit pooled liquidity.
Removing Third Party Software
Third-party software has caused a massive gap in the skill range of players. Sharks employ software like HUDs and seat scripting to determine the quality of players at the table and help game select. This takes the skill out of online poker.
There is now a push to end the availability of online poker software that gives players advantages. One way to do this is to stop using aliases at the table. Bovada already uses anonymous players. Microgaming allows players to change usernames. Other sites have dropped hand histories. Waitlists are becoming a thing of the past.
PokerStars | Software & Scripting
PokerStars is looking at new ways to combat third-party software. The world's largest online poker site reviews its policies on a regular basis and is in the process of removing most third party tracking software and scripting.
The push to remove third-party software can help weaker players stay in the game longer. It makes the tables friendlier and brings skill back to the tables. Players must make decisions without any influence from software when poker sites alter platforms to prevent illegal uses.
Aiming Promotions at Recreational Players
Rakeback and VIP deals have always favored high volume players. This attitude among online poker sites is changing. PokerStars dropped its original VIP program that catered to professional players.
Sites lowering rewards for higher volume players and using them to attract and retain recreational players is one goal of these rake and VIP changes. Marketing software available to sites makes it easier to identify ideal players for the tables. High volume players may not be happy about some of these changes. In the long run, it may be the only way to return to the boom years of online poker.