Luxor Poker Room Folding in June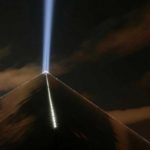 The Luxor told employees in a Friday meeting that the poker room will permanently close on June 18.  It will remain in full operation until that date.
The poker room is holding a $17,000 jackpot pool.  A Luxor representative reached by phone Friday said that this money would be distributed to players starting May 27.  The poker room will give away $500 high hands during day shift hours until the pool is exhausted.  The jackpot fund will likely dry up before the room shutters on June 18.
Live Poker Options Near Luxor
The Luxor poker room was a logical choice for closure for MGM Resorts.  Guests at Luxor have easy access to two other poker rooms operated by the company.  There is an enclosed walkway to Excalibur that includes moving sidewalks.  Players will find 2-6 spread limit and 1/2 no limit Texas Hold'em games at Excalibur.  There are five daily tournaments with buy-in of $40 or $45.
There is also an enclosed walkway that connects Luxor to Mandalay Bay.  The main cash game at Mandalay Bay is 1/2 no limit Texas Hold'em.  There are three tournaments each day at Mandalay Bay.  The buy-ins are $40 and $65, depending on the time of day.
Las Vegas Poker Rooms Continue to Shutter
Luxor is the third poker room to close in Las Vegas in 2017.  The Monte Carlo shuttered its poker room in April.  Hard Rock folded its poker room in March.
Luxor will make the 23rd poker room to have closed in Las Vegas since 2012.  Three of those poker rooms – Luxor, Monte Carlo and Circus Circus – were operated by MGM Resorts.
Only one Las Vegas poker room that opened since 2012 remains active today.  It is at the Skyline Casino on Boulder Highway.  It hosts two tables.  Poker is only spread four or five nights a week there.
There will be 33 poker rooms in Las Vegas when the one at Luxor closes next month, according to data at PokerAtlas. There were 53 Las Vegas poker rooms in 2012.
Las Vegas Poker Rooms Closed Since 2012
The following is a list of the 22 Las Vegas poker rooms that closed since January 2012. Three from the list – Ellis Island, Plaza and Westgate – opened poker rooms after January 2012 that eventually folded.
Monte Carlo: April 2017
Hard Rock: March 2017
The Linq: August 2016
Eastside Cannery: April 2016
Plaza: March 2016
Aliante Casino: March 2016
Westgate: June 2015
Hooters: March 2015
Texas Station: August 2014
Sunset Station: May 2014
Palms: June 2014
El Cortez: December 2013
Circus Circus: September 2013
M Resort: August 2013
Riviera: June 2013
Bill's Gamblin' Hall: February 2013
Jokers Wild: October 2012
Ellis Island: September 2012
Tropicana: September 2012
O'Sheas: April 2012
Fitzgeralds: January 2012
Silverton: January 2012