Minted Poker Players Stiffed Again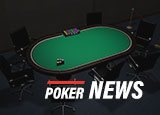 Minted Poker was a member of the Everleaf Gaming Network. It was once a popular choice for U.S. players due to its high rakeback deals and rake chases. It also attracted international players for these same reasons.
Everleaf Gaming dropped U.S. players without notice in February 2012, citing a cease and desist letter from the U.S. Department of Justice. The network banked Minted Poker. It gave players three options for withdrawing. None of these methods were U.S.-friendly.
Some players outside the U.S. were able to recover a portion of lost funds before Everleaf Gaming imploded later in 2012. Most lost everything.
Minted Poker Bailout Plan
Minted Poker moved to the Plutos Network in May 2013. The network used software nearly identical to Everleaf Gaming and included employees previously involved with the failed network. This was a red flag to observant players.
Plutos was licensed in Curacao. This is the same jurisdiction that regulated Lock Poker and Muchos Poker, among other failed sites. In fact, Plutos used the exact same license as Muchos Poker.
Minted Poker transferred player balances to Plutos. While it moved the balances of Americans to Plutos, the network did not accept players from the country. U.S. players were invited to move to another country to recover the balance pending. Few Americans, if any, took Minted Poker up on this offer.
Minted Poker offered players the opportunity to cashout once raking their balance one time. This proved extremely difficult for players as the site offered virtually no traffic above micro limits. PokerScout reported an average of about 60 players in its early days.
That number declined quickly.
The site also offered 75% rakeback to players that made a deposit. Players were reluctant to invest more money in a site that already stiffed them once. This turned out to be the right decision.
Minted Poker quietly vanished earlier this year. Attempts to reach Minted Poker by email now bounce. Previous representatives stopped posting in the support thread at Two Plus Two.
Players at Minted Poker never reported getting paid from the bailout deal. Most never bothered to try and grind their balances out on the one time wager requirement.
The site closed without any announcement. Mintedpoker.eu now forwards to a clothing site. The domain name Mintedpoker.com is for sale.
Plutosnet Traffic Nearly Zero
Plutosnet has since all but closed. The Plutosnet website is still operational. It attempts to sell potential operators a turnkey poker or casino site. Several of the sites on its list of partners are no longer operational. Those that still have a functioning website have security certificate issues. These certificates expired last year, a sure sign of a website no longer in business.
PokerScout reports that the highest number of players on Plutos at any given time in the last two weeks is six. Most days peak at four, while it is not uncommon for there to be no players at all during a 24 hour period.
It seems highly unlikely new players will fall victim to the network. A player attempting to open the platform is greeted with security certificate errors, something that would discourage most people from downloading the platform, much less making a deposit. The lack of games will also not motivate potential customers to open their ewallet.
Minted Poker players were hoping for a resolution to a scam perpetrated by Everleaf Gaming. Plutosnet seemed like it might be the white knight. It turned out to be a complete waste of time for most players that bothered trying to recover funds stolen from Everleaf Gaming.