Party Poker Removing Table-Specific Wait Lists And Restricting Hand Histories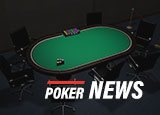 Partypoker announced today that it will roll out a software update in the coming weeks that will improve the recreational player experience.  The "Poker for the People" campaign hopes to level the playing field for all participants.
"The ongoing development of sophisticated third party online poker tracking software such as HUDs, seating scripts and the sharing of hand history databases can impact new players and the recreational community who do not have this access," a Party Poker press release stated today.  "Partypoker are committed to providing fair and ethical poker products to all poker players."
Hand histories are not going away.  They will just become inaccessible to players not participating in the hand.  This will prevent data mining.
"Players will be able to view the last 12 months of their own hand histories within the Missions icon in the partypoker software, but hand histories will no longer be able to be downloaded and saved to their local devices," Partypoker announced.
Players will no longer be able to choose an individual table on a wait list once the latest update is released.  Instead, players will join a universal wait list for a limit and game.  Once a seat opens, the player will be automatically seated.   Players will not see the usernames of opponents until the first hand is dealt.
"As part of our Poker for the People campaign, the partypoker team is committed to providing all poker players, regardless of experience or skill levels, with trusted poker products that are fair, ethical and fun," Golan Shaked, Director of Games, said.  "We will continue working with the wider poker community on developing a mutually beneficial, trusting relationship."
Partypoker started the "Poker for the People" campaign earlier this year by removing fees from several withdrawal options.  Other recent policies, including the return of the cash for points program and an improved VIP store, were also instituted in hopes of leveling the field for all Partypoker players.