PKR Closes – Weekly Roundup May 5 2017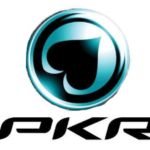 PKR Closes After 10-Year Run
PKR launched in 2006 as the premier 3-D poker site.  It worked the social media angle as well as anyone. That's why this week's news that the site shuttered was a surprise.  PKR moved to Microgaming from its standalone site in March 2016.  The 3-D software was integrated into the Microgaming Poker Network.
It's clear now that there were serious financial issues at PKR.  The site closed with no notice this week. PKR closed its Twitter account and its entire website except for a single page alerting players that it is out of business.  It is unknown if players will ever get paid.  History dictates that is not likely.
This is far from the first time that a Microgaming site closed with player funds.  Tusk Investments, Eurolinx and Purple Lounge are just a few examples in our Failed Poker Sites section.  Other busted Microgaming sites that stiffed players are 24 Poker and BetOnBet.
The story is the same every time from Microgaming.  It claims that is has no responsibility for the loss of player funds.  The refund of deposits is between the player and the skin when one fails, according to Microgaming. The company does not ensure that its licensees are solvent yet will not refund affected customers when a poker site fails.
Cardrunners Announces End of Subscription Content
Online poker coaching site will close on June 1, according to an announcement made by the company Friday. All multi-month subscriptions will be given a prorated refund.  All automatic renewals will end.  Older content, including its poker videos, will remain on the site at Cardrunners.com.
The shuttering of Cardrunners is yet another reminder of the difficulty of the online poker market.  The attack on professional players that includes the loss of rakeback and lucrative VIP programs, anonymous tables and automatic seating, all lowered demand for products that help players improve their game. The general decline of interest in poker is another factor.
MGM Resorts to Launch New Jersey Online Casino
MGM Resorts signed an agreement to open an online casino through a partnership with GVC Holdings this week.  This comes a few months after MGM Resorts acquired half of the Borgata from Boyd Gaming.  MGM Resorts now owns all of Borgata.
The poker and casino site will be a skin of the existing Borgata platform.  The two brands will share online poker traffic.  The casino will look like Borgata, just with a different branding.  PlayMGM will be the brand used by the new product.  Its release is expected later this year.