Role of Affiliates Declining in Modern Online Poker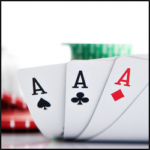 Online poker affiliates were instrumental in the online poker boom last decade. These online marketers entered into referral deals with poker sites. Affiliates received a commission to send players to online poker rooms. It was based on either a percentage of the player's rake paid or a flat amount when a certain deposit threshold was achieved.
The decline of online poker has changed the affiliate landscape drastically. There are many reasons for this.
Online Poker Rooms Less Friendly Towards Affiliates
Online poker rooms competed for premium website placement during the boom. This gave smaller sites access to players they may not have otherwise had.  This came through paying affiliates more than competitors. This decision hurt some sites as it kept the marketing costs high, creating an expensive acquisition fee with each player registration.
The business model of paying affiliates a substantial portion of revenues turned out to be a poor one for many poker sites. Some of these smaller operators failed, in part due to the marketing costs. This lowered the demand for affiliate services and the price that those sites could command.
Large Rooms Were Never Friendly to Affiliates
The larger operators were not as friendly to poker affiliates as smaller ones. PokerStars, Party Poker, Paradise Poker and others of its size in the early days of online poker saw little reason to entice affiliates due to the strong brand names.
PokerStars
PokerStars offered no poker affiliate program early in its existence. The site launched an affiliate program in 2004 that paid affiliates a CPA.  Revenue share was not available at the time. In 2007, select affiliates were offered a deal where a small percentage of the rake was paid. This deal started out as invitation-only but became more widespread later in the 2010's.
Party Poker
Party Poker offered both CPA and revenue share through its entire life. The rates were not competitive. Party Poker had a network platform in 2004 and 2005. Competing skins on the network offered better poker affiliate deals than Party Poker. These sites included Empire Poker, PokerNow, and Eurobet. This was one of the reasons Party Poker dumped all of its skins in 2005.
Paradise Poker
Paradise Poker was the largest online poker site for several years. It did not have an affiliate program in its early days. As Party Poker and PokerStars passed it in terms of traffic, Paradise Poker launched a program with low rates. The group improved its affiliate deals after it left the U.S. market, which collapsed it business. Paradise Poker is nothing more than a brand on an Ongame skin these days.
Rakeback Helped Affiliate Push
Rakeback dates back to 2004. Most poker sites that offered rakeback in the early online poker era did not have the ability to pay players in the software. Affiliates were used in two ways when it came to rakeback. The first step was to refer players to the site.  The affiliate was tasked with being the payment processor for rakeback transfers. This was typically done through e-wallets like Neteller and Skrill, known as Moneybookers at the time.
Another option was to receive the money at a poker site, although it was not always the one where the rakeback was earned. Technology advances made it easier for poker sites to make rakeback payments directly in the software. This kept the money inside the poker site's economy. It also created one less reason to bring affiliates into the player acquisition transaction.
Changes in Terms and Conditions
Black Friday and the general decline of online poker traffic changed the online poker landscape. It caused poker sites to reevaluate the need for poker affiliates. The expense was deemed as unnecessary or excessive by some operators. The caused the management at poker sites to reconsider affiliate agreements.
Party Poker was the first affiliate program to change its terms and conditions. It was done retroactively. Players attached to an affiliate account for more than three years were dropped to a 5% commission rate. That is about 20% of what affiliates previously received. If a player did not deposit within 90 days, the affiliate lost the player altogether.
PokerStars was another site that decided to change its terms and conditions retroactively. The site pushed affiliates into revenue share deals in the late 2000's. In 2015, PokerStars decided to alter the agreement without any recourse by affiliates. The original PokerStars agreement paid affiliates revenue share for the life of the player. The new terms only pay affiliates for the first two years of action from a player.
This was not the only unwelcome affiliate news by PokerStars.  When Full Tilt was acquired through the Black Friday settlement, PokerStars voided all affiliate agreements. The claim was that agreement was made with Full Tilt, not PokerStars.
Carbon Poker
Carbon Poker and other Merge Gaming skins are other operators that changed affiliate terms. Carbon Poker acquired players from Merge Gaming skins that left the network in the mid 2010's. Online poker affiliate deals with the skins were struck when players were transferred to Carbon Poker.
Carbon Poker stopped accepting new players into its affiliate program on June 1, 2015. This also applied to the Jazette skins PlayersOnly and Sportsbook.ag. At the time, these sites agreed to pay affiliates on existing players. In June 2016, these agreements were voided. Merge Gaming stopped paying affiliates on legacy players.
Affiliate Partnerships Nearly Nonexistent in Regulated Markets
The regulation of online poker creates a scenario where markets are ring-fenced in regions. This makes it hard to market to specific players. Operators recognize this and changed their marketing approach. Many advertise with local sports teams or through media available in the regional market. Websites are not often aimed at a specific U.S. state or small country. This makes marketing agreements with affiliates unprofitable.
Another hurdle for affiliates is that some regulated markets require marketers to register. This can be as simple as passing an application process. In Nevada, online poker affiliates that wish to receive a revenue share must receive a gaming license. This turned out to be a waste of time for the two companies that went that route, as there is no revenue share deals in Nevada.