Safest Poker Sites Week in Review May 20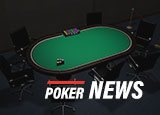 There have been many big stories in the past week in the online poker world. More proof surrounding the Ultimate Bet cheating scandal surfaced. A bad business decision by Ultimate Poker related to this was changed. A large iPoker affiliate is under investigation for allowing US players to access the network. PokerStars also lost their bid to buy a US based casino.
Ultimate Bet Cheating Scandal Tapes Leaked
You cannot keep a good scandal down and that is certainly the case when it comes to the now defunct Ultimate Bet. Travis Makar, Russ Hamilton's former right hand man, leaked tapes that clearly prove Russ Hamilton admitting he was the main person behind the cheating at Ultimate Bet. It seems there is more to the story. Former owner Greg Pierson, who now owns player verification system Iovation, appears to have known about the situation all along. Pierson and his company may have even benefited from it. All of the leaked information may be found here.
Ultimate Poker Drops Iovation
Speaking of Iovation, the first licensed US online poker room was using them, perhaps unknowing to their past. After all of this became clear Ultimate Poker dropped the use of Iovation to verify players. The company has yet to announce what company is being used for this service now. Ultimate Poker has been plagued by problems since its April 30th launch that include player location difficulties, software crashes, server crashes and a lack of software features.
All PokerVIP Players on iPoker Investigated
PokerVIP is one of the largest affiliates at iPoker, a network that does not accept US players. Many reports, including those from players and an old website belonging to PokerVIP, have made it clear that US players have been solicited to play on iPoker. The website soliciting US players has since been taken offline. All players that signed up through PokerVIP must submit to a documentation check no later than May 20th or their accounts will be suspended.
PokerStars Loses Fight to Buy Atlantic Club
Atlantic Club notified PokerStars' parent company that their contract to purchase the Atlantic City property had expired. PokerStars fought back by filing a temporary restraining order preventing the sale of Atlantic Club. The fight came to an end when a New Jersey judge lifted the restraining order. This reopens Atlantic Club's ability to enter into negotiations with other potential buyers. PokerStars had already paid Atlantic Club $11 million to sustain operations and may be on the hook for another $4 million for not buying the property by the April 26th expiration date. Licensing issues have plagued the potential sale, as did a statement by Atlantic Club that they were unaware of PokerStars' previous legal troubles in the US.