Safest Poker Sites Week in Review May 25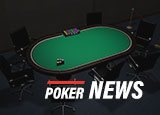 The biggest news this week came from an online poker network that closed over five years ago.  In 2008, Tusk Investment, which included 28 Microgaming skins, closed without notice.  Players were not paid.  The liquidators announced this week that players, affiliates and vendors would receive between $.13 and $.16 on the dollar on funds owed by Tusk.  Players must contact PPB Advisory, the company in charge of the liquidation, with proper proof and forms by June 5th to receive their share.  Payments will be distributed on or about July 21st.
Poker Pros Network Closes
The little known Poker Pros Network (PPN) appears to have given up their third attempt at offering US players online poker.  The site went offline last week.  Related payment processors Pic-Club and MyPayLink also went offline.  It appears that all players that are owed money have not been paid and are likely to get stiffed by the group, though the owners of the company seem to find a way to relaunch their product after a lengthy absence.  In fact, PPN was closed for over a year before its last launch.  It had offered players a bailout tied to a rake requirement to try the network again.  This could not help the network gain acceptance in a cautious US online poker market.
WSOP Online Poker Room to Launch This Summer
Rumors were flying that the World Series of Poker would launch their Nevada online poker room on May 22nd.  Representatives of the company denied those rumors and the day came and went without the site launching.  It is now believed that WSOP will launch for real money play in late June.  That will allow for enough time to allow online poker satellites to the coveted WSOP $10,000 buy-in Main Event. 
Ultimate Poker Traffic Continues to Climb
After resolving its player verification issues, Ultimate Poker has enjoyed an increase in its player pool.  The addition of Verizon as a location provider and a milestone promotion that awarded players cash bonuses for playing in hands on or around the 1,000,000 mark helped the first US regulated online poker room peak at 640 players.  According to PokerScout, The site is now consistently posting peak traffic just under 400 players.  That places Ultimate Poker at number 34 in terms of world online poker traffic.