Support Problems Still Plague WSOP.com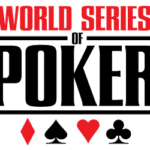 I decided to take advantage of the WSOP.com reload bonus. The site offers one every year during the World Series of Poker. I should have known this was a mistake by how the initial live chat went.
Live support bombed simple deposit question, twice
I decided to deposit cash at Rio. My question to support was simple: How do I get the reload bonus if I deposit cash? I've had enough problems with WSOP.com and its support to know that I needed to be proactive in avoiding issues like my bonus not getting properly credited.
The person handling live chat had no idea what the answer to that question was. He kept making statements that made me think he was confusing me with another chat or he didn't understand my question. He would answer my question with questions that had nothing to do with what I was asking. There were long delays between these unhelpful replies.
I disconnected and reconnected, hoping to get a new person. I ended up with the same representative who went way off-topic again and evaded my seemingly simple question. It was evident that the representative was not going to help me. I asked to speak to someone else but that never happened.
I gave up and asked WSOP expert Kevin Mathers via Twitter. He responded with the answer within a couple of minutes. All I had to do was give the cage cashier the reload bonus code and they would enter it when they processed the transaction. About 10 minutes of live chat couldn't accomplish that simple answer.
Uneventful time at tables but traffic dropped after WSOP
My play at the site was uneventful. A big mistake WSOP.com makes is that the shorthanded rake is excessive. Once the summer WSOP players headed home, the games I wanted to play dried up because very few players will help start games because the rake is too high. Those that will play shorthanded are too often bumhunters and hit-and-runners.
When this started to happen, I got over my summer online poker bug and requested a withdrawal. It was $411, which is $11 more than I deposited. This is when the support problems once again appeared.
WSOP.com gave multiple excuses to refuse withdrawal
I received an email telling me that my withdrawal request was denied. The reason was because I didn't give enough action. This was nonsense. I made the sixth VIP tier and raked $273 in about two weeks. I had turned the original deposit over 14 or 15 times. By this measure, playing hundreds of $20 sit-and-gos wouldn't meet the withdrawal criteria WSOP.com was trying to force on me.
I replied to the support email and explained how this rejection was absurd and explained why. I also told them that the games I wanted to play were drying up, blaming some of that issue on the high rake. This was a ridiculous conversation to be having over getting my cash back, but I entertained them hoping it would end there.
WSOP.com support abandoned that angle and proceeded to demand that I produce bank statements. I deposited by cash at Rio and my account was dormant with a $0 balance before the cash deposit. I explained this to them in my reply.
After they realized this mistake, they came back with a third email wanting to discuss a $25 electronic check deposit from months ago. They wanted me to produce a document from the bank related to this transaction. They gave no explanation as to why this old transaction was suddenly so important.
This $25 deposit obviously cleared. If it had not, WSOP.com would know by now and my account would have been locked until I paid them or they would have taken the $25 from my deposit. My account was opened with the site nearly four years ago and has always been in good standing.
I can't easily produce the information they wanted. I would have to go into the bank, which is 1,000 miles from my house. Even if it was easy, I still wouldn't do it. This seems like some fishing expedition by a group that hasn't given me any reason to trust it.
I had already wasted enough time on their stalling and I was convinced they were just going to find another reason to not pay me if I somehow complied with their absurd request. It was time to put an end to this.
I explained this to them and demanded payment without any additional hassle. I also asked for the issue to be escalated to a specific employee if they refused to pay me. I told them that they had 24 hours to comply with my demand for payment or I would file a complaint with regulators, something I already had to do once with WSOP.com. They processed the payment this afternoon and I picked it up at Rio.
It worked out, but this is not acceptable
The situation was more comical to me than anything, but it certainly makes me want to never deposit at WSOP.com again. I wonder how many other players get frustrated with this process, reverse the withdrawal, and blow it. I also wonder how many players never return after this experience of withdrawing. I'm probably going to be one of those people.
Come on WSOP.com. You can do better than this. Ultimate Poker had this right from its first day in business to its last. This is the best your company can do after almost four years?
Update: After publishing this article, I received an email from WSOP.com claiming that I asked for my account to be permanently closed. I never made any such request. When I asked WSOP.com support to explain why they thought I did, they did not respond. At that point, I filed a complaint with the Nevada Gaming Control Board.