Weekly Roundup April 11 2014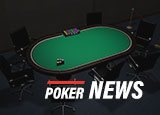 Beast Rake Removed from Winning Poker Network
The Winning Poker Network removed all Beast tables on Saturday.  This also removed the $.10-$.25 rake per hand.  The Beast promotion still continues.  All tables now participate in it without any additional fees.  Winning Poker takes $.02 for every $.06 in rake taken from the table and puts it towards The Beast.  The Beast contribution is capped at $.04 for heads up games, $.08 for three-handed games and $.24 for games with four or more players.
The Beast is a weekly points race.  It starts at 12:01am on Saturdays and runs until Friday at midnight.
Poker Host Completes Move to Equity Poker Network
Poker Host completed its move from Merge Gaming to the Equity Poker Network on Tuesday.  The first deposit bonus changed to 150% up to $600 from 200% up to $5,000.  This is actually a better deal for players because the bonus clears at a rate of 50% rakeback.
There have been some issues with Poker Host players that already had an account on the Equity Poker Network.  Some accounts were closed, even if a player had never played on another skin.  Some players have been able to contact support departments from both skins to get it resolved.
Merge Gaming Brings Back Bad Beat Jackpot
Merge Gaming brought back the bad beat jackpot after Poker Host left.  The promotion is available at all No Limit Texas Hold'em tables.  There is no additional rake associated with it.  The qualifying hand is four of a kind 2's.  Both players must use both hole cards.  The jackpot started at $1,000 and goes up $.10 per second.
The losing hand takes home 38 percent of the jackpot.  The winner of the hand wins 20.5 percent of the jackpot.  The other players dealt in the hand split 20.5%.  The remaining amount is rolled over into the next bad beat jackpot.
Merge Gaming also combined its player pools across all remaining skins.  This has made the games very loose.  It substantially increased game selection.  The network also increased some tournament guarantees.
WSOP Adds Neteller as Nevada Deposit Option
WSOP added Neteller as a deposit option for Nevada players.  Players may use Visa or Mastercard to fund a Neteller account.  The fee is 2.5 percent.  The approval rate of credit cards at Neteller is near 100 percent.  This should help with players that had issues using credit cards in the WSOP cashier.  The option is not yet available for withdrawals.