Weekly Roundup April 12th 2013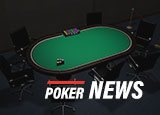 Legends Sports Indicted
The biggest news of the week involved the unsealing of an indictment against one of the most reputable US facing online sports books in the market.  The indictment named 34 individuals and 23 corporations related to Legends Sports Book.  Some were officers in the company, while others are bookmakers, agents, payment processors and affiliates.  The indictment came out of the US Attorney's Office for the Western District of Oklahoma.  Federal authorities are seeking the forfeiture of $1 billion in assets.
Chad Elie Suing Former Lawyer
Chad Elie, the former payment processor serving five months in prison for his role in Black Friday, filed a lawsuit against his former attorney.  Forbes reports that Elie paid Jeff Ifrah $4 million in fees.  Elie has now filed suit against Ifrah and his law firm for malpractice.
ZyngaPokerPlus Fails to Boost Party Poker Network Traffic
Zynga Poker's real money online poker room in the United Kingdom launched for real money play last week on the Party Poker Network.  There have been no noticeable traffic gains by the network since this move.  This may be evidence that Zynga Poker social media players are not inclined to play real money online poker.  This will be a concern down the road if Zynga is able to receive a license in the United States.
PokerStars Mobile App Now Available in the US
PokerStars has now released their mobile app to US players.  Both iPhone and Android users may now use the app for play money on any compatible device.  The app is only available on the PokerStars.net play money games.  This app would likely become available for real money games in the future should PokerStars enter the US real money online poker market.
Ray Bitar Pleads Guilty and Has Serious Medical Issue
Ray Bitar, the former figurehead of Full Tilt Poker, entered a guilty plea for his actions pertaining to the Black Friday indictments.  Reports are that Bitar is gravely ill and requires a heart transplant or artificial heart to survive.  He may have only six to twelve months to live.  Bitar hopes to avoid prison time with his guilty plea.
Florida Governor Signs Sweepstakes Ban
Florida Governor Rick Scott signed the sweepstakes ban that passed both chambers of the Florida Legislature.  The law makes it illegal for sweepstakes cafes to operate free games.  These businesses sell their guests internet time and receive free play on games similar to slot machines.  This law is relevant to online poker players because it also outlaws using any computer to gamble.  This law may have outlawed online poker and casino games in Florida, even if that was not the intent of the bill.