Weekly Roundup April 25 2014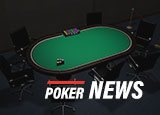 The biggest news this week was the California Assembly Committee on Governmental Organization held a hearing to discuss the potential regulation of California online poker.  The hearing was positive for the online poker movement.  Committee members were clearly educated about the topic and several appeared proponents of passing legislation this year.
The hearing started out with several speakers going over the history of regulated online poker.  These included management of online poker companies and former regulators.  Payment processing and geolocation processes were explained to the committee.  The entire meeting lasted over five hours.  The discussion was not about any specific bill, it was merely educational based.  The committee would need to agree on specific language to pass a bill on to the legislature.
The main focus for potential operators was whether a bad actor clause should be included.  Assemblyman Brian Nestande made it clear he opposed including this language, that appears to be aimed specifically at PokerStars.  Most tribes want to include this language, while three card clubs and the Morongo Band of Mission Indians oppose it.
While opponents of a bad actor clause testified, a press release announcing a partnership between PokerStars, Morongo, Commerce Club, Bicycle Casino and Hawaiian Gardens Casino hit the wire.  This would go into effect if a law was past that allowed online poker in California.  It would presumably die, or be temporarily suspended, if a bad actor clause was included in regulations.