Weekly Roundup April 26th 2013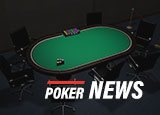 Some major news broke this week out of two states.  There were also two US facing online poker rooms that made headlines.  An indicted sports book also found a buyer for their accounts.
Skillbet to Change Business Model
Skillbet ran into a minor scandal when it was exposed that most of their players were props that were gaming the system.  These players would soft play each other or avoid playing other props entirely.  Once this was exposed Skillbet decided that they would change their business model.  Skillbet still accepts new US players from 25 states and it is still business as usual but it appears that they will stop marketing the site.  They also canceled their prop program.  This means that there will be little action on Skillbet.  The company hopes to regroup and launch a social gaming site in the coming months.
Lock Poker Again Receiving Bad Press
Another week and another round of bad news for beleaguered Lock Poker.  This week it involves a player that has won over $30,000 this year and tried to cash out $10,000.  The player saw their cashout canceled one month later due to receiving several transfers even though the player showed a major win in the process.  Lock Poker has accused this player of using the depressed market for Lock Poker money as a way of making money.  Several other players came forward afterwards with the same accusation.  The current Lock Poker chip trading market values balances at about 50 cents on the dollar.
Pennsylvania Online Gambling Bill Released
Pennsylvania Representative Tina Davis released her long awaited online gambling bill.  There were a total of 12 sponsors.  The bill would regulate both online poker and casino games.  Only licensed brick and mortar casinos could operate.  Unlike other states, only residents would be allowed to log into Pennsylvania online gambling sites.  The tax rate would be 28%, which is about half of what the tax on brick and mortar slots is, but about double the rate paid on table game win.
Illinois Online Gambling Language Removed from Bill
The Illinois gambling expansion bill that included the regulation of online gambling has been altered with this language removed.  Governor Pat Quinn had made his opinion that online gambling expansion was not something he supported and with that this part of the bill effectively died.  Opposition from the horse racing industry also contributed to the removal of online gambling.  The bill's sponsors will attempt to pass a standalone bill before the end of the legislative session.
Legends Players Receive Bailout
As we reported last week, Legends Sports closed after being indicted by the Department of Justice.  The company had previously reported that they would be bailed out by an A graded sports book with a two times wager requirement.  That was not the case.  WagerWeb is the company that bailed Legends Sports players out.  Unfortunately, the group is rated D- by Sports Betting Sites.  Even worse, players will have to wager ten times their account balance to cash out.  This means that players will theoretically lose 50% of their balance if betting straight bets.  That number is even worse for parlay bettors.