Weekly Roundup April 28 2017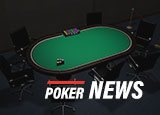 San Manuel Tribe Leaves California PokerStars Coalition
The San Manuel Band of Mission Indians announced this week that it was leaving the PokerStars coalition in California.  San Manuel was one of the most powerful parts of the gaming interests that planned on partnering with PokerStars if California legalizes online poker in the coming years.  The tribe told Online Poker Report that it did not wish to continue to put resources into the nine-year stalemate situation in California and would put effort into local issues.
Australia Bans Online Gambling Credit Lines
The fight against online poker in Australia continues.  Internet sportsbooks will no longer be permitted to offer credit to players, according to Sky News.  A national self-exclusion registry will also be required.  This will permit players to opt out at all licensed online bookmakers in Australia in one step.  The country is also close to banning online poker and casino sites.  Currently companies that are located offshore may supply these services through a loophole in the law.
Nevada Governor Meets With Attorney General Sessions
There is concern among many governors that the Trump Administration, through its Attorney General, may attempt to block regulated online gambling.  Nevada Governor Brian Sandoval asked AG Jeff Sessions to not block U.S. online gaming that is regulated by states.  He also asked that if the status quo were to change, that states already invested in the business be permitted to remain.
Nevada is one of three states that offer legal online poker.  Delaware and New Jersey are the other two.  Those two states also offer casino games.  Many other state lotteries sell lotto tickets or offer instant games on their websites.