Weekly Roundup April 4 2014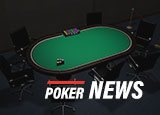 New York Online Poker Bill Introduced
New York State Senator John Bonacic introduced S6913 that would regulated online poker in New York.  The bill would not permit casino games.  Operators would pay a 15 percent tax on all rake.  Cash games and tournaments would be allowed.  The bill has a bad actor clause.  If enacted with this provision, it would prevent PokerStars from entering the market.  The bill has yet to receive a committee hearing.
Many Groups Opposing Federal Online Gambling Ban
Last week, we reported about a bill introduced to Congress that would ban virtually all forms of online gambling.  That bill has gone nowhere and has encountered a mountain of opposition.
It all started with the Fraternal Order of Police.  The group that represents law enforcement across the U.S. determined that an online gambling ban would only benefit criminals.  The National Conference of State Legislatures also showed its opposition to taking the right of states to decide gambling away.  The Democratic Governors Association had already voiced its opposition, as did the North American Association of State and Provincial Lotteries.  Luckily, a federal bill that would prohibit online gambling is unlikely to pass.
Poker Host Moving to Equity Poker Network April 8
Poker Host announced that it would move to the Equity Poker Network effective April 8, according to Profrb.com.  It is currently on the Merge Network.  All player funds and rewards will move to the new site.  Players will be prompted to download the new platform once the move is complete.
IPN Network to Close in May
The International Poker Network will close in May, according to a report from Pokerfuse.  The site has already started to distribute its bad beat jackpot funds through a series of freerolls.  Players that were involved in at least one raked hand in the past year will qualify.  The freerolls are capped at 5,000 players.