Weekly Roundup April 8 2016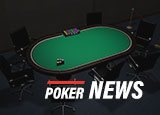 Quebec May Block Unlicensed Sites
A bill before Quebec lawmakers would require internet service providers to block online gambling sites that are not licensed.  This would remove access for every online poker and casino site available in Quebec except for ones operated by the provincial lottery.  The move would be unprecedented in Canada.  Critics charge that the goal of the pending legislation is not to protect consumers but to force gamblers to give action to the government's gambling websites.
Two Southern States Declare Daily Fantasy Sports Illegal
Alabama Attorney General Luther Strange and Tennessee Attorney General Herbert Slater declared daily fantasy sports to be illegal in their respective states this week.  AG Strange issued a press release nothing daily fantasy sports "depends to a large degree on chance." Strange sent a cease and desist letter to DraftKings and FanDuel ordering them to cease business in the state by May 1.  The sites have not yet complied with the order.
AG Slater noted that Tennessee's gambling laws do not permit placing anything of value on a game that has any chance.  Under this language, there is no reason for anyone to believe daily fantasy sports could be legal in the state due to issues players may have beyond the control of the person placing money on the lineup.
At the time of press, no sites that were operating in Tennessee have left the state.  A bill pending that would expressly legalize daily fantasy sports appears to have died.