Weekly Roundup August 4 2017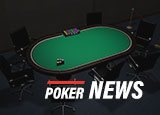 888 Accidentally Launches New Game
888 temporarily rolled out a new game out on Wednesday. It was not live long. 888 pulled it when it realized the tables were available in the lobby.
The game was Flopomania. It is a Texas Hold'em variant. Folopmania removes the preflop betting round. It is replaced by an ante. All players see the flop before any betting round.
Flopomania appears to be similar to Free Flop Hold'em. The game is spread at The Orleans poker room in Las Vegas. There is no preflop bet in Free Flop Hold'em. There are also no antes.
The Orleans is located just west of the Las Vegas Strip on Tropicana Avenue. It is the busiest poker room in Las Vegas outside of the Strip.
888 Bans Players for Alleged AI Use
888 banned what seems to be dozens, if not hundreds of players, from its international site this week. 888 accused the players of using banned artificial intelligence at the tables. Players responded denying any such action. Threads were started at Two Plus Two to discuss the issue. A rep from 888 is helping to gather information to try and get to the bottom of the situation.
888 kept all player funds associated with these accounts. No solution has been made public at this time. The amount locked is estimated to be in the six figures.
Two New Jersey Sites Launch
Two new online gaming sites launched in New Jersey this week. PlayMGM is an online and casino site tied to the Borgata license. MGM Resorts owns the Borgata. PlayMGM offers both online casino games and poker tables. It uses the same software as the Borgata site and its partner, Partypoker.
Scores, an adult entertainment brand, launched a casino site through a partnership with Pala Interactive. These sites are also licensed under Borgata. Scores does not have a poker site.
PlayMGM and Scores are licensed and regulated by the New Jersey Division of Gaming Enforcement.