Weekly Roundup August 8 2014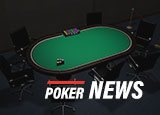 California Online Poker Bills Die
Two online poker bills are dead in the California Legislature.  The deadline for passing bills is the end of August and the interested parties are still too far apart to agree on a compromise.  California State Senator Lou Correa, sponsor of one of the bills, felt that this is not the type of legislation should not be rushed at the end of a legislative session.  All of the issues need to be worked out.
Gaming interests are hopeful that 2015 will be the year for California online poker.  The sale of PokerStars to Amaya Gaming could help this process in next year's session.
Deadline to File Full Tilt Remission Claim Nears
American players that lost money in the Full Tilt Poker failure have a deadline of September 3, 2014 to file a claim with the Garden City Group.  Players that have yet to file a claim may go to Fulltiltpokerclaims.com for more information on how to do so.  Former U.S. Full Tilt Poker players have received almost $100 million in payments that came from the PokerStars settlement with U.S. authorities.  Players labeled as Full Tilt professionals received payments earlier this week.
Paypal May Be Close to Entering U.S. iGaming Market
A report from Online Poker Report states that Paypal may be close to reentering the U.S. iGaming market.  Paypal would only process payments for sites regulated by states.  It would not process for offshore sites.  Paypal paid a $10 million fine in 2003 for processing payments for what the U.S. Department of Justice called illegal gambling websites.