Weekly Roundup December 19 2014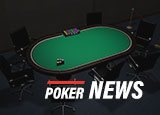 Denial of Service Attacks Affect Offshore Sites
The Winning Poker Network, Equity Poker Network and Merge Gaming have been the victim of multiple "Denial of Service" attacks over the past few weeks. This is where unnecessary data is sent to a server in an attempt to overload it.  This prevents legitimate requests from being processed.
One attack took a major Merge Gaming tournament offline.  A player appeared to have the ability to shut the server down after raising in another instance at Merge.  That player was removed from the tournament by the site's management.
The Winning Poker Network's $1 million guaranteed tournament was canceled after six hours of attacks with all players being refunded.  It was rescheduled for February when more security precautions are in place.
The Equity Poker Network issued a press release that stated it was also the victim of attacks.  Players there have been disconnected no more than 60 seconds at a time.
The latest attack was Tuesday night.  It took Merge Gaming and Winning Poker Network essentially offline for two hours.
New Jersey Online Poker Sets Low
New Jersey online poker recorded its lowest level of revenue in November.  The state raked just $1.88 million in November.  It is down to just three individual poker sites; Borgata/Party, WSOP, and 888.
California Receives Restraining Order Against Desert Rose Bingo
The Iipay Nation's Desert Rose Bingo was forced to go offline after California won its attempt to get a restraining order against the tribe.  The site operated a real money online bingo site for about six weeks before it was forced to close.  The tribe also planned on launching real money play at PrivateTable, its online poker site that currently offers play money tables.  Those plans are also on hold, at least until the resolution of the lawsuit.