Weekly Roundup December 4 2015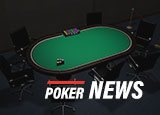 Poker Players Alliance Joins Kentucky Lawsuit
The Poker Players Alliance joined a lawsuit brought by the state of Kentucky that is looking to recover funds lost by players between 2006 and 2011.  The lawsuit was filed against PokerStars and Full Tilt Poker.
PokerStars welcomes the Poker Players Alliance intervention, hoping to see the funds go to players and not the state, if the company loses the case.  The Poker Players Alliance issued a press release about its intervention in the case.
PokerStars Boycott Has Mixed Results
High volume players protested VIP programs changes this week.  A planned boycott occurred as planned, totaling about 2,500 players.  High limit game volume dropped by about 50%.  Low volume games exploded due to a Milestone Hands promotion held by PokerStars.  The site peaked on Tuesday at 37,500 cash game players, up 65 percent from the previous week.
RAWA Committee Hearing Next Week
The Restoration of America's Wire Act will have a subcommittee hearing on December 9.  It was scheduled by Rep. Jason Chaffetz (R-UT).  No schedule of speakers has been announced.  The bill has little support outside of Chaffetz in Congress and has been denounced by liberty groups, states' rights supporters and most of the gaming and lottery industry.
More Full Tilt Remission Payments Made
About 2,000 former Full Tilt Poker players received funds from the Garden City Group this week.  The amount totaled $5.7 million this round.  The total amount paid to former U.S. Full Tilt players is about $110 million to date.  That is about 60 percent of the total funds held by U.S. players at Full Tilt on Black Friday.
Nevada Attorney General to Sign RAWA Petition
A petition supporting the Restoration of America's Wire Act (RAWA) circulating among state attorneys general will be signed by Adam Laxalt.  He is the Nevada Attorney General.  Laxalt made this announcement on Ralston Live, a Nevada political show on the state's PBS Network.  Nevada Governor Brian Sandoval and state gaming regulators both responded to this news by stating they do not support Laxalt's position and that RAWA would damage Nevada's largest industry.
Flushdraw reported earlier this year about some connections between Laxalt and Sheldon Adelson, a major RAWA supporter.  Adelson was a contributor to Laxalt's campaign for Nevada Attorney General.  Laxalt's campaign manager is a board member of the Coalition to Stop Internet Gambling.  Laxalt's sister works for that lobbying firm, according to the Flushdraw report.
Laxalt is just the third attorneys general to sign the RAWA petition.  Attorneys general in Missouri and South Carolina have also signed it.