Weekly Roundup December 5 2014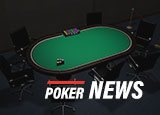 Betfair Closes New Jersey Poker Site
Betfair closed its poker site in New Jersey on December 1.  It was the second New Jersey online poker room to close.  Ultimate Poker walked away from the New Jersey market on October 5.  Betfair had literally zero players.  Its rake in October – the last month of available reporting – was $0.  It raked just $50 for the entire year-to-date.  This move does not affect Betfair's international operations or its New Jersey casino or horse racing sites.
New California Online Poker Bill
The next attempt to legalize and regulate online poker in California has been proposed by state Assemblyman Mike Gatto.  The bill resembles the unified tribe bill proposed in 2014.  There are a few major changes.
The bad actor clause remained but was expanded to specifically include assets that were acquired.  This is an attempt to keep PokerStars out of the market, even after its sale to Amaya Gaming.  Players would also be required to open accounts and make first deposits in person at card clubs, tribal casinos, or authorized satellite service centers.  Large withdrawals would be paid at these same establishments under the bill.
PokerStars and its coalition in California staunchly oppose the bill.  The group insists that this proposal is anticompetitive.
Stricter Regulation of Online Gaming Proposed in New Jersey
New Jersey Assemblyman Ralph Caputo introduced a new bill that would treat the state's online gaming companies the same as brick and mortar operators.  The bill – A3894 – would require online gaming companies to go before a full public hearing.  Assemblyman Caputo has been a long opponent of PokerStars, a company this bill appears to target.  Assemblyman Caputo is the chairman of the Assembly Tourism, Gaming and Arts Committee.  The bill has already passed the committee by a 7-0 vote.