Weekly Roundup January 16 2015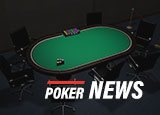 Mississippi Online Gaming Bill Introduced
Mississippi Representative Bobby Moak has introduced an online poker bill in the state for a fourth year in a row.  The bill would allow the state's gaming commission to regulate online poker and casino games.  It includes penalties for unlicensed sites and even players that give them action.
Players would be required to be at least 21 years of age and be within Mississippi at the time of action.  It would allow the state to create gaming pacts with other states and countries.  The language of the bill may be found here.
Washington Online Poker Bill Filed
The state of Washington also has a new online gaming bill.  It would allow the state to regulate online poker and remove the crime of playing poker over the Internet, which is currently a class C felony in the state.  No players have ever been convicted of this crime.
Casino games would not be permitted under this bill.  Players would only need to be 18 to play.  This is a change from every other online poker bill that has been proposed in the U.S.  The Washington online poker bill would allow the state to create interstate liquidity sharing agreements.  The initiative came about through a grassroots movement by Curtis Woodward, a poker advocate in the state.  He founded the Washington Internet Poker Initiative.
PokerStars $1 Million Spin & Go Hits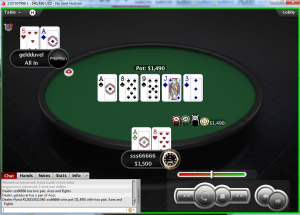 The first $1 million hit at PokerStars earlier this week.  Russia's sss66666 took down the $1 million prize.  The others two players in the tournament were not able to take home the main prize, however, Nonko999 and Geldduvel each won a $100,000 consolation prize.  The top three prize levels pay a consolation prize to second and third place.  Deal making is not allowed in Spin & Gos.
Spin & Gos are three-seat sit and gos with a lottery-style format.  The structure has come under fire from regular players, but the buzz from this win and the draw of players to the tables show that the game is here to stay.
Bluff Magazine Going Out of Print
Bluff Magazine will end its 10-year run in February when it releases its last print issue.  The magazine, which is widely available in poker rooms throughout the U.S. and by subscription, will revert solely to an online publication.  Bluff covers both online and live poker events and news.
888 and WSOP.com Sharing Some Liquidity in New Jersey
888 and WSOP.com in New Jersey now share some cash games, sit and gos, and tournaments.  No Limit Texas Hold'em cash games up to $.25/$.50 and fixed limit games up to $.50/$1 are now shared between the two sites.  Sit and gos up to $5 are also shared.  The two sites also combine to offer $130,000 in weekly guaranteed tournaments.