Weekly Roundup January 22 2016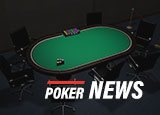 New York Online Poker Bill Introduced
New York Assemblyman J. Gary Pretlow introduced a bill that would legalized and regulate online poker in the state.  This is the third attempt at legalizing online poker in New York.  The bill would not authorize any house banked games.  Only traditional poker games where the house takes a rake but has no interest in the outcome would be permitted.  Texas Hold'em, Omaha and Seven Card Stud would be among the approved games.
Up to 10 licensees would be allowed.  The licensing fee would be $10 million.  Poker sites would be required to pay a 15 percent tax rate on all rake.  The bill removed a bad actor element from previous years that would have kept PokerStars out of New York, according to Online Poker Report.
PokerStars Prevails in Illinois Loss Recovery Case
An attempt by Kelly Sonnenberg to recover family losses at PokerStars appears to have ended at the hands of the Seventh Circuit Court of Appeals.  The court sided with a lower one when it ruled PokerStars was not the beneficiary of the gambling losses.  PokerStars only provided the venue for the game taking a rake for its services, according to the court.
PokerStars continues to fight an $870 million judgment against it in Kentucky based on a similar but unrelated claim.  Kentucky's attorney general is attempting to collect losses on behalf of all state residents.
Win Cake Players Receiving Offers
Win Cake is a stiff online poker site on the Revolution Gaming Network.  Its U.S. players were moved to Juicy Stakes before Win Cake, formerly Cake Poker, went rogue.
Win Cake players with money owed are receiving multiple offers from sites.  One is from Juicy Stakes where players are offered 55% rakeback to recover some of the lost funds. Juicy Stakes experienced financial problems not long after accepting Cake's U.S. players.  Juicy Stakes was bailed out by a company related to Intertops, one of the most respected online gaming companies in the world.
Win Cake is emailing players in the UK that it is transferring accounts to another site called Euroclubpoker.  This appears to be nothing more than a shell game.  Win Cake is a white label site of Euroclubpoker, according to its website.  Win Cake is one of the domains listed under the Euroclubpoker license at the UK Gambling Commission's website.