Weekly Roundup January 31 2014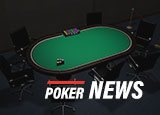 Several Merge Gaming Skins Leave Delaware and New Jersey
Merge Gaming skins that use the central cashier system banned players in Delaware and New Jersey this week.  The move appears to be related to payment processing and not to regulations as Nevada players still have access to the sites involved with this move.  Unlike other moves when states are restricted, existing players in Delaware and New Jersey were not allowed to play on the site either.
The affected skins include Aced, Carbon Poker, PlayersOnly, Sportsbook.ag and SuperBook.  PokerHost is among the Merge Gaming skins that still accept players from Delaware and New Jersey.
Full Tilt Poker Remission Payment Update
U.S. Full Tilt Poker players that do not have ties to affiliate accounts are expected to receive payments in the next 60 days.  It was revealed earlier this week on Reddit that players owing money to the government will not receive payments until those liens are satisfied. These liens may be paid with funds owed by Full Tilt Poker.
The Fulltiltpokerclaims.com website was updated to address players with ties to affiliate account.  The announcement stated that 8,400 players fell under that category.  These individuals have until March 2, 2014 to respond to the email.
California Online Poker Supported Convicted of Voter Fraud
California Senator Roderick Wright was convicted of eight felony counts earlier this week, including voter fraud and perjury.  Senator Wright was removed as chairman of the California Senate Governmental Organization Committee.  This group handles legislation that pertains to gaming.