Weekly Roundup July 1 2016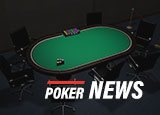 California Online Poker Gridlock Continues
A coalition of California tribal gaming interests submitted a letter to Assemblyman Adam Gray this week related to online poker regulation.  The group opposed language in bill AB 2863 that would permit online poker companies that accepted Californians after December 31, 2006, a way into the regulated market.
The current language in AB 2863 allows these so-called bad actors to gain entry into the California online poker market by waiting on the sidelines for five years or paying a $20 million fine.  The tribes, led by Pechanga, state that they will only support the bill if it lengthens the time to 10 years and requires those companies to pay $60 million to enter the state's online gambling industry.
The language is little in the way of a compromise.  Industry observers do not feel that there is any way a bill with this language will receive support of others outside this tribal coalition looking to legalize online poker in the state.
PokerStars Leaves Israel and Slovenia Markets
PokerStars became the latest online poker company to leave the Israel market. The new policy is effective immediately.
The move caught players by surprise.  Israel does not permit poker or casino games.  The law does not explicitly include these games when offered over the internet.  Most online gaming companies have drawn the conclusion that it applies to their business model.  This move continues PokerStars' push to operate only in markets that are regulated or where there is little doubt about its legality.
PokerStars also announced this week that it will leave Slovenia on July 4, 2016.  Players were given advance notice and may play until that date.
Players in both countries may withdraw at their convenience.  There are no issues with player withdrawals.
Pennsylvania House Passes Online Gaming Bill
The Pennsylvania House passed a bill this week that would legalize online poker and casino games in the state. The bill – HB 2150 – excluded language that would have permitted video lottery-style machines in bars.  The bill would permit expansion of mini-casinos under the umbrella of existing bricks-and-mortar licensees.