Weekly Roundup July 12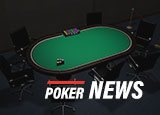 Barton Online Poker Bill
Representative Joe Barton (R-TX) introduced a new federal online poker bill this week.  The bill is titled the Poker Freedom Act of 2013.  The bill only regulates poker.  Unlike the failed 2012 Reid/Kyl bill, it does not address online casino games.  They would be left up to the states just as they are today.  Lottery games would be allowed to be sold online and any form of online gambling already regulated by states would still be allowed.  States would be automatically included unless the governor or legislature opts a state out of the Poker Freedom Act.  You may read the bill's details here. 
Phil Ivey Joins Future California Online Poker Bill
Phil Ivey will be the brand ambassador for Pala Interactive, which would be the online poker room division for the Pala Band of Mission Indians.  The group has partnered with Jim Ryan.  He was CEO of Ultimate Bet during its $23 million cheating scandal.  Leaked tapes show Ryan knew about the cheating and was the company's leader during its attempt to cover it up.  The group would partner with Realtime Edge Software.  That company is owned by a former tech with Ultimate Bet that uses the same cheating software that was used during the scandal.  None of this bodes well for the group's ability to receive a license should California ever legalize online poker.
LVH Poker Room Reopens with Hamilton Associate as Manager
Pala Interactive is not the only company that proves the Ultimate Bet cheating scandal is the gift that keeps on giving. The LVH reopened its poker room today with an associate of Russ Hamilton as its manager.  Bonnie Leinhos has been named several times in Ultimate Bet investigations.  It has been alleged that she helped Hamilton move money on the site and personally benefited from the cheating.  The LVH may be better known by its previous name, which is the Las Vegas Hilton.  It is best known for its sports book that offers the best odds and comps in Las Vegas.
Ultimate Poker Passes Field Trial
The Nevada Gaming Control Board has recommended approval of Ultimate Poker's field trial.  Final approval is expected on July 30th.  This should open the door for Ultimate Poker to roll out its software version 2.0 and VIP program.